This is a guest post by Cheryl Miller. If you'd like to guest post on this blog, click here.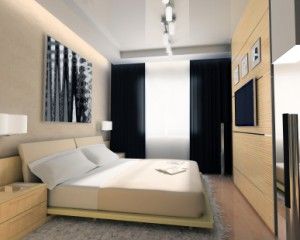 Dim bedrooms are perfect for sleeping, but not enough light can be a detriment. Decorative lighting for the bedroom can go from basic to bold; lowered to vivid.
Decorative lighting focuses more on useful needs as well as generating diverse moods within one room.
For the bedroom, it entails improving the lights next to your bed and ensuring you have a stunning accessory at the center of your motif. It is of utter importance that the lights in your bedroom have the following characteristics in these 5 bedroom lighting tips.
1. Relaxing
Relaxing includes finding the right type of bulbs which won't make your eyes hurt. This is your starting point – no matter what, sleeping is the most important activity for the bedroom, so it shouldn't be tense.
2. Subtle
Remember, it's a bedroom. Some people are just crazy about lights all over the place; however, it's not a good idea since bright light is very distracting. A good way to dim the lighting is to install dim switches on the lights you have. When reading, it is a simple thing to turn the overhead lights down and the bedside lamps up.
[sc:medium_rectangle_adsense_left]
3. Location is Key
Pick the right places to put the light. It's not a good idea to install lights directly over the bed. Direct light from overhead is less comforting than soft light at face level and it will also distract your attention and hurt your eyes as you look up.
If you have a sitting area, you will want softer light and in the vanity area, a brighter light is needed to apply make-up.
4. Use Multiple Lamps
Use several lamps of low wattage instead of one. One source of light seems so boring and tiresome for the eyes. Besides, if you have a couple of lamps, you can always choose which ones to keep on and which ones to turn off depending on your needs at the time.
5. Add Color
Choose colorful lamps to match the general decorations of your room. You will be impressed at the difference adding some color to match your existing color scheme will make to your bedroom décor.
[sc:medium_rectangle_adsense_right]
The last thing you want is for your bedroom to be boring. Add an eye-catching light, if possible something large, and low hanging. A chandelier can create drama and works well with the gleaming style of stainless accoutrements.
Pull the eyes away from the ceiling toward the simple lamps on your bedside tables. These can be overly large and can create a dramatic look with cloths covering the tables that match the shade of the walls. Using a paint swatch at a fabric store will ensure you have a perfect match.
It can never hurt to consult a professional so you should visit a lighting store for more bedroom lighting tips and ideas for your home lighting needs. If you try to incorporate any of these bedroom lighting tips into your home, you will definitely see an illuminating difference!
This guest article was written by Cheryl Miller who runs a blog at www.home-interior-blog.com.