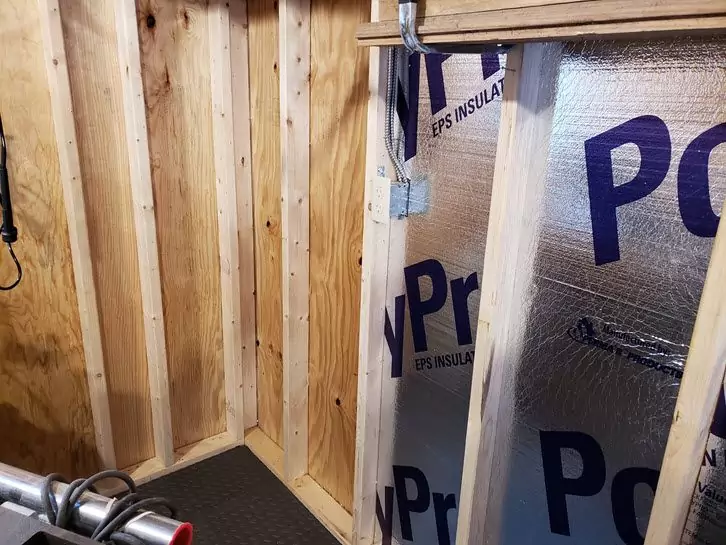 A little over a year ago, I purchased a Rinnai EX08CTP Propane Heater for my 12' X 20' shed. I really wanted to use my shed during the colder months to work out with weights and to do woodworking which are two of my passions.
I did some research on what would be the best model of propane heater to purchase and I settled on the Rinnai EX08CTP Propane Heater.
We also have a larger Rinnai propane heater in our home which is one of the reasons I settled on a Rinnai heater. The image on the left here is the one that I ended up buying and I've been really happy with it thus far.
I did not, at the time, have any insulation in the walls nor did I have any insulation in the ceiling of the shed. Boy, did I learn really quickly that I needed to add some insulation as soon as last winter turned colder.
So, I did all the reading I could on insulating shed walls since this is where I started with my shed. I did get to insulate my shed ceiling as well but that will be covered in another article and YouTube video.
The first thing that I learned was that it was more important to use a higher R value insulation in the ceilings in comparison to the walls. So, from what I had read, an R value of 6 would be sufficient for a shed wall. So I purchased a number of 4′ X 8′ X 1″ pieces of PolyPro polystyrene foam boards that you will see in the YouTube video below.
They were very easy to cut and to insert in between the studs of my shed. I purchased a Kobalt Utility Knife with Case to cut the foam board which worked perfectly. I was recommended by a friend to buy one of these as it would make my job of cutting the boards very easy. He was right!
I used the particular blade that is shown on the left as that one worked the best for cutting the foam board. It took me a couple of weekends to complete the job but that was because I had to move around all of my woodworking equipment and my workout equipment to get to all of the walls.
If you think you may ever heat your shed, you should add the insulation before you fill it up! I didn't have that luxury but if you are buying or building your own shed, you should seriously consider adding insulation at the time of the build or when it is empty!
I hope you enjoyed the video and if you have any questions please ask them in the comments below or use my Contact Me page.
Bob started his passion site, TotallyUniqueLife, back in 2009. The website is geared toward fitness, tips, DIY, life hacks, and reviews. Bob has been a fitness and weightlifting enthusiast for the past 50 years. He has also been passionate about woodworking and DIY over the years. He has been formally trained in woodworking at the Homestead Woodworking School in NH.
He enjoys sharing his knowledge of fitness, woodworking, and DIY on his website and YouTube channel with the same name – TotallyUniqueLife.