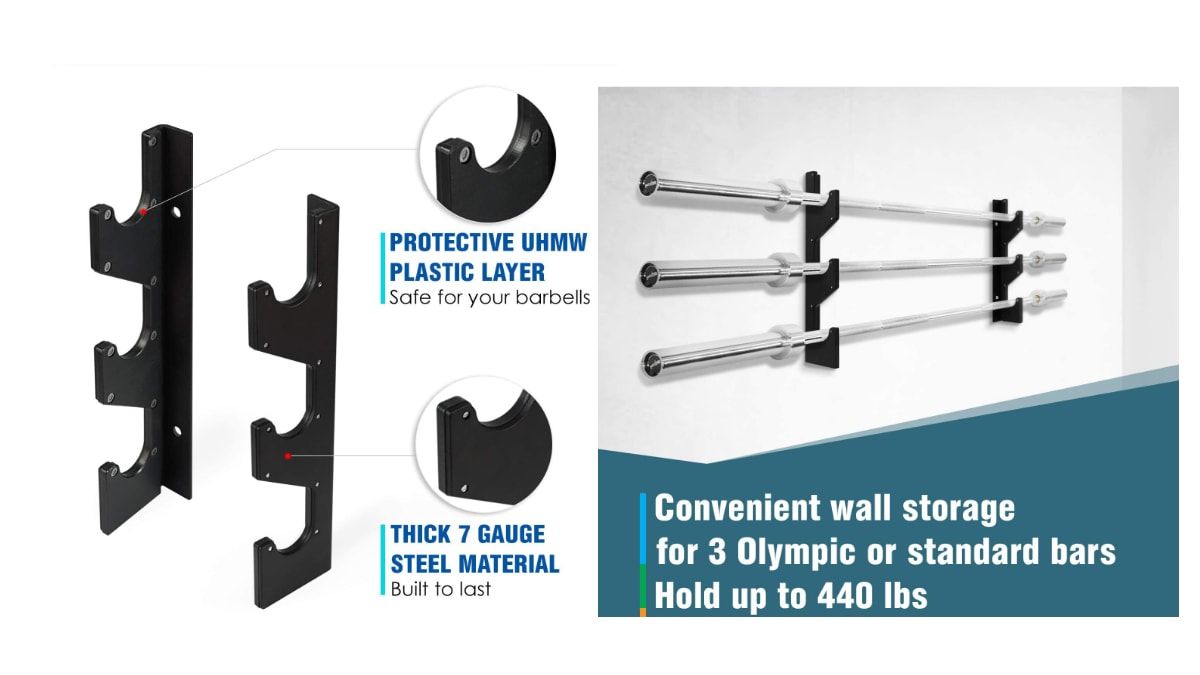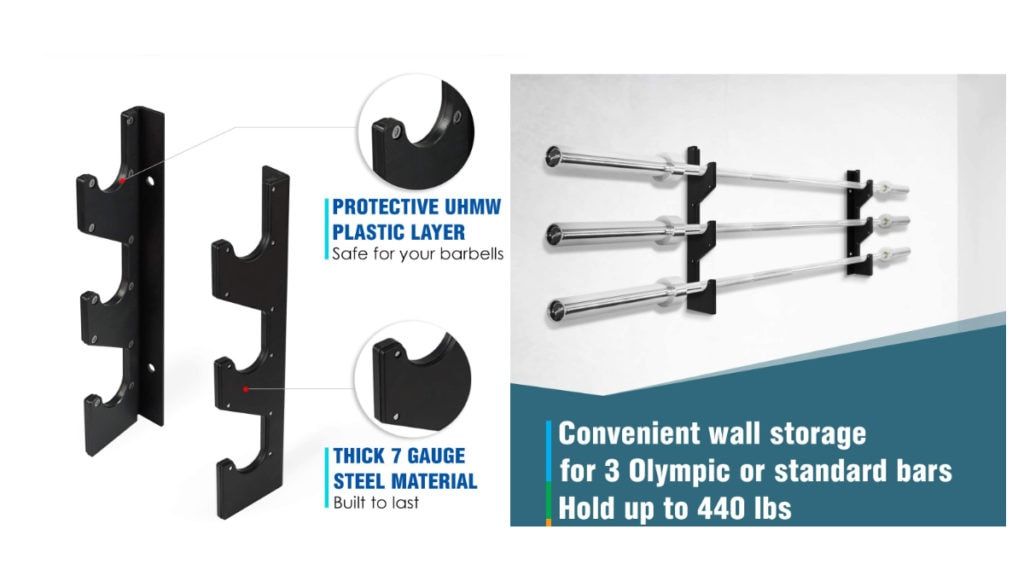 Anyone who has their own home gym and is into weight lifting at all, probably has a few Olympic bars hanging around which aren't properly stored. That was my problem before I bought and assembled the Yes4All Wall Mounted Barbell Rack. My workout area is in my heated shed so I have not only workout stuff in there but also my woodworking equipment, a generator, and many other household items I need to store. (Don't miss my youTube video below!)
I am always looking for ways I can organize my workout area of my shed. I did have a number of Olympic bars just hanging around in the shed without a real home. I found the Yes4All Wall Mounted Barbell Rack online and read a bunch of the reviews which showed images of people's home gyms and their barbells hanging on the walls. It just looked so slick and professional and I knew right then and there I wanted one.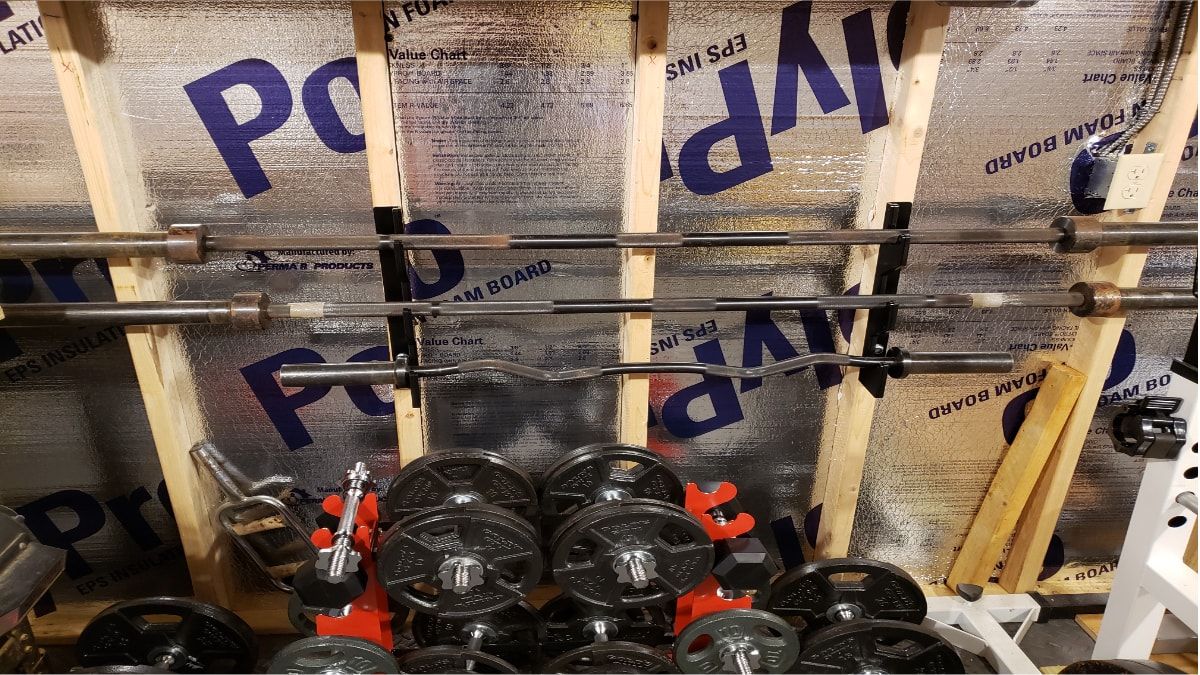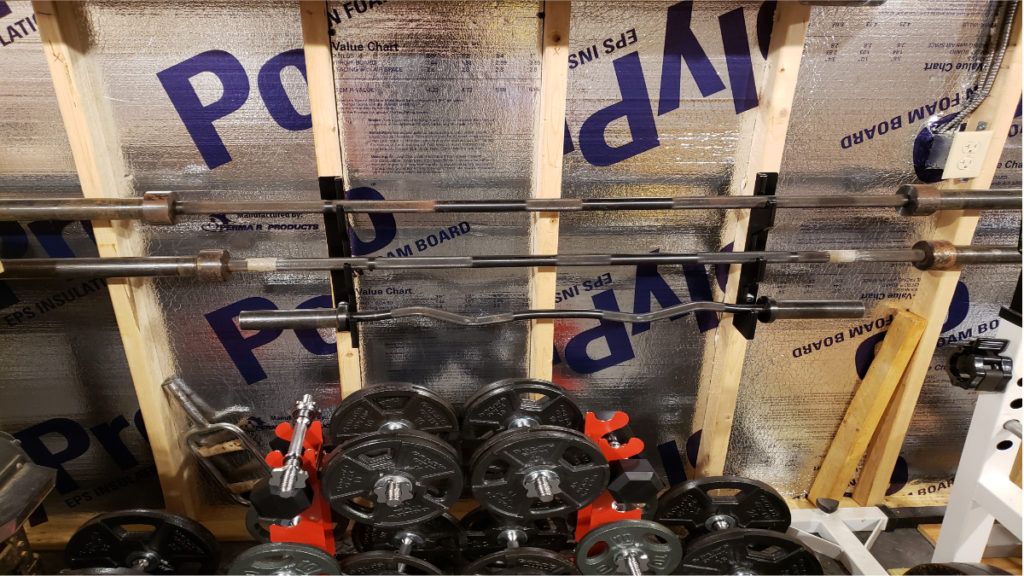 So I bit the bullet and purchased a Yes4All Wall Mounted Barbell Rack for $38.25 for one pair of racks. You can get 2 pair for a discount at $62.54 so if you think you could use another set getting the 2 pair might make sense. I recently unboxed and installed the pair that I received and created a youTube video.
I was fortunate in that my shed has exposed studs instead of having to install this rack over drywall. I guess if you have a home gym with drywall you will have to use a stud finder to get the exact center of the stud for mounting purposes.
They weren't too difficult to install but you might want to have a socket set available for ratcheting in the hex-headed lag screws. If I didn't have to film the process for my video, I would guesstimate it took me about 30 minutes for the complete install ensuring that everything was level.
Features of the Yes4All Wall Mounted Barbell Rack
Save Space & Keep Bars Organized: Organize your barbells which will always available when you need them. Adds a professionalism to your workout area.
Heavy Steel Construction: No more concerns about falling bars. The barbell rack storage is constructed of 7-gauge steel for the most durable barbell rack you can find. Steel bar rack is covered with black powder finish to prevent rust & corrosion.
Protective UHMW Protective Layer: Provide the UHMW plastic pad to protect your barbell's sharp knurling and shaft finish from wear & scratches even when you rack and unrack the barbell multiple times during a workout.
Versatile Barbell Rack: Designed to give ample space and fits most of the barbells including Olympic/standard bars.
Easy Installation: With the proper tools (socket set worked well for me), the installation can be quick. If you already have drywall on your walls you must identify your studs properly. A stud finder should work well to that end.
Check out my youTube video below.
If you think you could use a Yes4All Wall Mounted Barbell Rack in your workout area or home gym, take it from me, it's a great addition for me and I think it might be for you as well.