Have you had issues with squirrels or other small animals gnawing your birdhouse opening to store their food? Well, this article will show you in detail how to make a birdhouse squirrel proof with predator guards.
What is a Bird House Predator Guard ?
A birdhouse predator guard you say? Yes, these are small metal guards that are utilized to prevent a squirrel from gnawing out the existing hole to the birdhouse.
They work perfectly if you're looking to create a squirrel proof bird house.
You can buy specific guards such as a bluebird house predator guard or you can purchase predator guards that are built specifically for chickadees which tend to have a smaller hole in the guard.
A squirrel will tend to gnaw at the openings of birdhouses in the fall in preparation for the cold winter days.
Sometimes a squirrel might just be looking for seeds that a bird may have stored in the birdhouse or maybe the squirrel is looking for shelter in which to store nesting material. From my experience the only time I have seen a squirrel gnaw at the opening of a birdhouse is this past fall.
Two out of the three birdhouses that I own had nothing in them when I attempted to clean them out this spring. One of them was full of grass that resembled what you would find deposited by a bird.
But I know that the grasses in this birdhouse were placed in there by a grey squirrel because no birds had nested in there over the spring and summer.
Steps to Make a Birdhouse Squirrel Proof
Identify the Predator Guard that will be the right size for the bird that will be using the birdhouse.
Acquire high quality predator guards – one for each birdhouse that you own.
Remove each birdhouse one by one from the tree or pole upon which it is attached.
Center the predator guard over the existing birdhouse opening whether or not it has already been gnawed by a squirrel.
Utilizing an awl, insert the awl into each of the 4 holes of the metal predator guard marking the location of where the screws will be inserted. This will help to prevent against splitting the wood when inserting the screws and will also allow you to easily insert the screws.
Utilizing either a manual screwdriver or a cordless drill, insert each screw in their perspective hole and snug them down.
Return each squirrel proof bird house to their original locations.
You have now successfully installed a birdhouse predator guard making your birdhouse squirrel proof.
Bluebird House Predator Guard
The guards are made of metal which should be hard enough to prevent a squirrel from gnawing on the birdhouse opening making it larger. The model seen below is made out of alloy and it is specifically made for a birdhouse that caters to bluebirds.
Birdhouse Predator Guard for Chickadees
The model seen below, already affixed to one of my birdhouses, is specifically made for smaller birds like chickadees. The 1 1/8″ diameter hole size will allow the smaller birds to enter and exit the birdhouse opening.
At the same time, the copper metallic material will stop squirrels from enlarging the opening to use the birdhouse for their own purposes.
Pictorial Guide to Make a Squirrel Proof Bird House with Predator Guards
The process is a simple one as long as you have already purchased the predator guards. Here is a pictorial view of the steps involved in installing the metal guards to deter squirrels from enlarging the opening of your birdhouse.
YouTube Video of Attaching Predator Guards to Two Birdhouses
I recently filmed a video of me attaching a bluebird house predator guard and a birdhouse predator guard targeted for chickadee species. This video will give you a quick tutorial on how to deter squirrels using metal predator guides.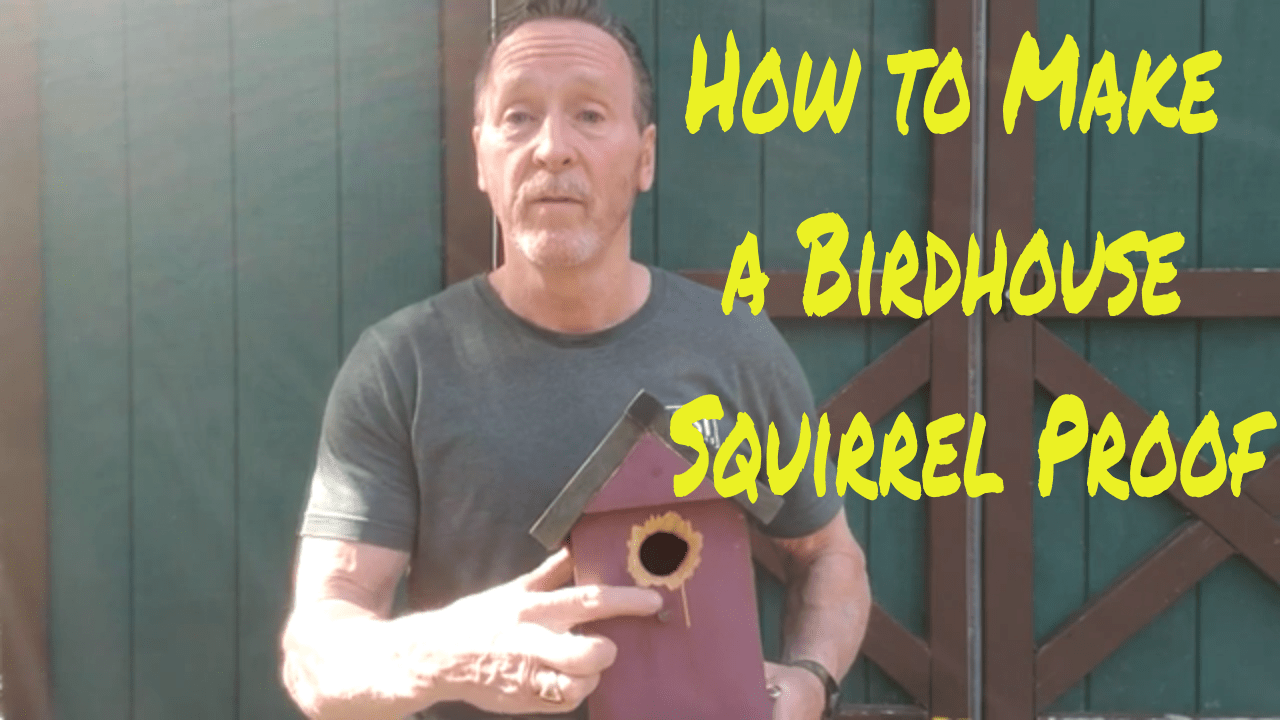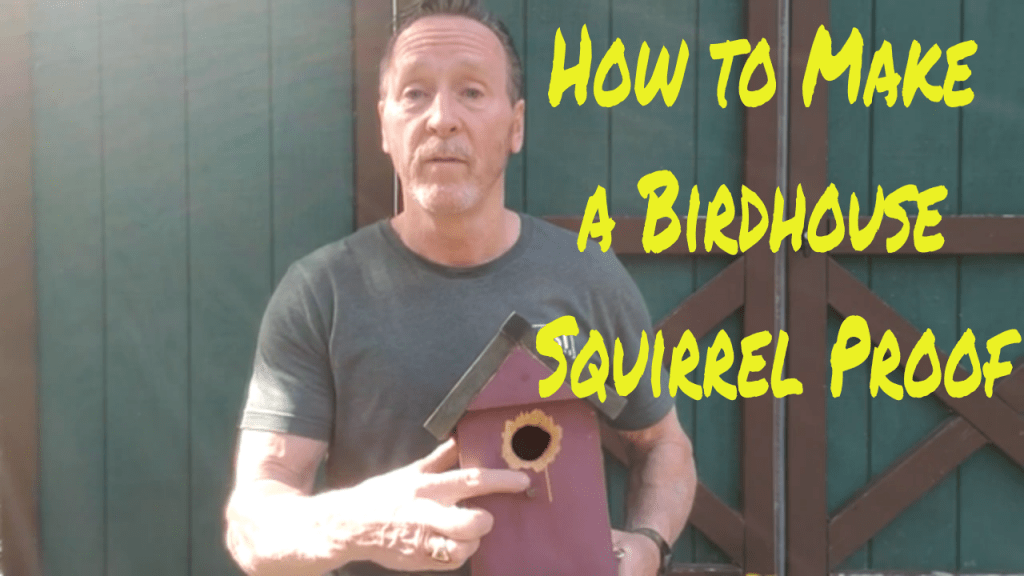 How to Make a Birdhouse Squirrel Proof with Predator Guards Summary
Creating a squirrel proof bird house isn't very difficult. This article, images, and video has touched on installing a bluebird house predator guard and a birdhouse predator guard for chickadees.
You just have to purchase the proper metal predator guards for the species that will be using the birdhouse. If you also have the same problem I had, I hope you also implement this solution and your birds will be very happy you did!
Bob started his passion site, TotallyUniqueLife, back in 2009. The website is geared toward fitness, tips, DIY, life hacks, and reviews. Bob has been a fitness and weightlifting enthusiast for the past 50 years. He has also been passionate about woodworking and DIY over the years. He has been formally trained in woodworking at the Homestead Woodworking School in NH.
He enjoys sharing his knowledge of fitness, woodworking, and DIY on his website and YouTube channel with the same name – TotallyUniqueLife.