I love firewood! It can be hardwood that I use in my fireplace inside my house or it can be softwood like pine and hemlock that I use in my outside fire pit.(Don't miss my youTube video below!)
Where I live, in the White Mountains of NH, prevalent hardwoods are maple, oak, beech, poplar, and birch. You can imagine how I would need a firewood log rack.
This website is geared toward solutions like making a birdhouse squirrel proof or creating an under deck water diversion solution. Well, finding and building a log rack is just another handy solution that any homeowner could use to help them when it comes to storing firewood.
Whatever wood it is, I love it and collect any wood like a hoarder. I also love woodworking so it's very difficult for me to throw away cutoffs from working wood in my shop!
So instead of having piles of wood in my yard I really like to have my wood organized and stacked accordingly. I also tend to separate wood that I use for smoking in my smoker from wood that I burn in my inside fireplace to wood that I burn in the outside fire pit.
Since I had a bunch of pine logs that I had split from a large tree that fell in my yard, I started looking into log racks on Amazon and found a highly-rated one called the Regal Flame 8 Foot Heavy Duty Log Rack.
It required some assembly which I am not afraid of since I have collected a pretty extensive arsenal of tools over the years and I really like to use them. Don't be concerned though because it comes with a small wrench but I simply used my socket set to tighten the bolts. Also, it took me at most 20-30 minutes to assemble it so it's really a piece o' cake even for a novice with no experience assembling things!
Check out my youTube video of me Unboxing and Assembling the Regal Flame 8 Foot Heavy Duty Firewood Log Rack.

(Click on any image for larger view)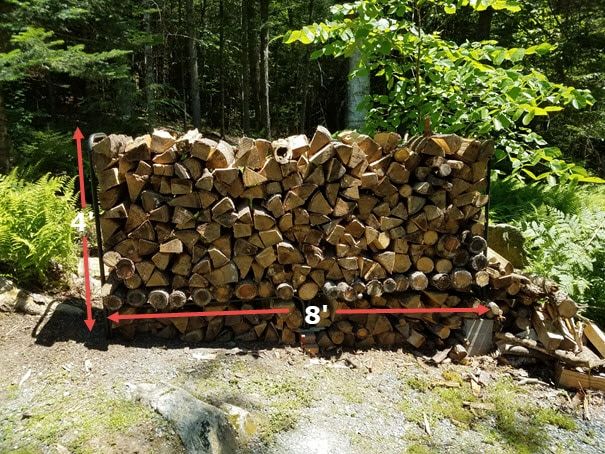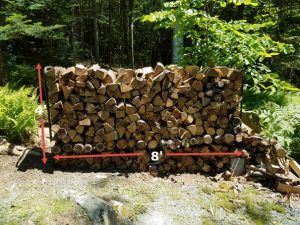 Dimensions – 4 Ft High X 8 Ft Long X 13.5″ Wide
Shipping Weight – 22.7 pounds
Color – Black
Material – Steel
Great for storing wood for firepit or fireplace
Easy to assemble
Wrench included for assembly

If you have a pile of wood in your backyard that needs to be stacked this Regal Flame 8′ Log Rack would be a great addition to an organized backyard. A firewood log rack also important to allow your wood to dry properly which is extremely important if you want your fires to burn properly. If you have any questions please leave them in the comments below.