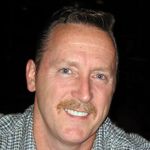 My name is Bob and I started this blog in July of 2009 for selfish reasons because I love to write.  I am currently a software professional at a corporate giant. I have been involved in the Information Technology world for the past 20 years.
Before that I was a research scientist for 10 years with the U.S. Department of Defense. I tend to live my life by the quote"The truly educated never graduate." as I completed my 3rd degree after turning 50 years old.
This blog is geared toward practical reviews, DIY, tips, and life hacks. I enjoy writing about and chronicling in video DIY projects, practical solutions, tips, and everyday products that I use in my life. I create reviews here in writing and in video on my youTube channel.
I hope that this blog will become part of your regular reading and I welcome you to subscribe to this blog, subscribe to my youTube channel, follow me on twitter, and leave comments… You can find me on Twitter or follow my boards on Pinterest.
Best,
Bob Bessette