This is a guest post by Peter Ewens. If you'd like to guest post on this blog, click here.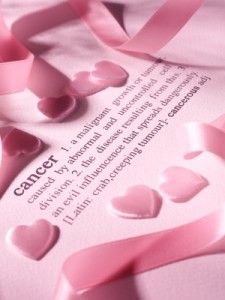 Cancer is still a frightening diagnosis to receive and a major cause of death among Americans. Luckily, however, its diagnosis is no longer a death sentence. Improved treatment techniques — such as proton radiation therapy — and new medications have made the description "cancer survivor" a term heard almost daily.
Cancer prevention lifestyle changes such as exercise, not smoking, and dietary changes have also become common. Not only has cancer prevention and cancer treatment advanced in leaps and bounds, but cancer screening technologies have improved as well and early detection always improves treatment odds. Here are three cancer screenings you should be sure to undergo.
1. Breast Cancer
Men and women need to be proactive regarding breast cancer. Almost one-quarter of a million women are diagnosed with breast cancer annually. Women should conduct self-tests monthly and men should visit a physician for any lump or nodule that is palpated in the chest and breast area.
Mammograms have become the screening method of choice for most physicians with its frequency based upon a woman's age and family history. The procedure is straightforward and designed to be as comfortable as possible for participants despite the necessary manipulation of each breast to obtain necessary images.
2. Colon Cancer
Colon cancer is diagnosed in just over 140,000 Americans annually. The most common non-invasive screening tool, used for decades, has been an evaluation to determine if an individual is slightly bleeding in the colon. A tiny amount of a stool sample is collected with a wooden stick and smeared across the designated paper square that is part of the collection kit. The sturdy collection envelope is then permanently closed and the device is delivered to a laboratory to determine if hidden blood cells are in the sample.
While this test is still used in certain circumstances, most individuals undergo a colonoscopy examination on an outpatient basis. The procedure allows the physician to carefully examine the small and large intestine for any polyps or nodules. Polyps are excised and sent to be biopsied. This procedure is virtually pain free and is usually conducted while you are under light sedation. The most pain you will likely experience will be the nurse starting an IV in your arm for later administration of anesthesia. Colonoscopies are scheduled based upon a patient's medical history, family history, and age.
3. Cervical Cancer
Cervical cancer is the only gynecological cancer that has a screening test– the Pap Smear — and through its use, over 12,000 women are diagnosed with the disease. Cervical cancers caught early can be treated relatively easily and this is one reason that women are advised to have one completed annually. HPV or Human Papillonoma Virus is thought to cause over 70 percent of cervical cancers. HPV is the most common sexually transmitted disease and is said to infect half of all sexually active individuals. The Pap Smear is obtained by scraping a small area of the cervix and the resulting tissue is then biopsied.
Regularly undergoing these three cancer screenings can save your life while literally, the most pain a patient will experience during all three will be the IV started for the colonoscopy. Call your doctor today and don't avoid these three cancer screenings that could literally save your life.
This guest article was written by Peter Ewens who represents Natural Horizons Wellness Centers, an integrative wellness and medicine practice based in Fairfax, VA that offers natural cancer treatment for patients with prevalent types of cancer.
Please subscribe to my blog using the RSS link or email updates,follow me on Twitter, or on Pinterest.
If you enjoyed this post please click on one of the icons below and share the love.