Squarespace or WordPress, that is the question. I want to say one thing right off the bat.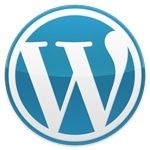 This was not an easy move for me.  I really liked SquareSpace.com for a lot of reasons.  I certainly understand the fact that the vast majority of blogs out there are on the WordPress platform. 
I just didn't realize why when I started blogging back in the summer.  Now I think I clearly understand why most new bloggers start with WordPress and stick with it. Squarespace or WordPress are platforms that all bloggers may consider. If I were going to give a Squarespace review, it would be very positive. In this post I'd like to detail my reasons for joining the WordPress community. I am hoping that this post may help others who want to compare Squarespace vs WordPress.
Content is king but comments are queen.
I tend to think that commenting is second to content when it comes to blogging.  Shortly after I started reading some blogs out there I realized that having an Avatar was VERY important.  An Avatar is an image which you set up at  www.gravatar.com.  This image will be shown if you comment on a WordPress blog if you have set one up previously.  And when a reader leaves a comment on a blog they are leaving it for more than one reason. 
Obviously the reader has something to say but they also want other readers to see what they have to say and potentially visit their site by clicking on their Avatar.  Well, SquareSpace commenting does not support Avatars which really makes it unpleasant for a reader to leave a comment.  This was the overriding factor for making the move to WordPress.
Commenting builds community.
Go to any of the most popular blogs out there and you will see the same people leaving comments after each blog post.  Sometimes there is a race to leave the first comment after a particular post. 
This is done so that when other visitors to the blog read the post they will see your comment and image first.  The expectation is that if you are at the top spot for comments then other readers may tend to click on your link and visit your site.  After a while a blog owner will develop a relationship with the readers through commenting. 
One of the most interesting blogs that I read is written by Jonathan Fields. Jonathan beckons his readers to leave comments and to join in on the discussion.  He isn't looking for the customary "Great post Jonathan" response, he is looking for contributions from his readers that further the discussion and gets everyone involved.  I believe that this is the true magic of comments.  It builds relationships between blog owners and readers and between fellow readers.
Plug-ins, plug-ins, and more plug-ins…
SquareSpace was very rigid in what they offered as far as functionality is concerned.  And if you tried to implement any 3rd party applications like Disqus or IntenseDebate SquareSpace support would say that you are doing this at your own risk.  So I tried but with SquareSpace they were buggy so I removed the code and went back to generic SquareSpace.  After reading a lot of WordPress blogs I noticed functionality that was really dynamic and I learned that most of this functionality was due to the implementation of various plug-ins.  The multitude of plug-ins out there made decision to switch very easy.
Support is everywhere…
SquareSpace support was about as good as it gets!  I could enter a question and they would get back to me oftentimes in what appeared like seconds.  But, if you try to search for answers related to SquareSpace functionality on the internet it is hard to find the answers because the community is not there.  But, when it comes to WordPress, you can typically find an answer to your question easily.  Chances are that there are other users out
there who have tried to do what you have done.  I also belong to the FrugalTheme Forum, Catalyst Forum, and the ProBlogger Forum.  If you post a question in either of these locations you will get an answer.  FrugalTheme has evolved into Catalyst Theme. I have a number of sites using the Catalyst Theme and I highly recommend it! This blog is still on FrugalTheme which is supported but Catalyst Theme is a tremendous upgrade over FrugalTheme. In the FrugalTheme Forum and the Catalyst Forum the support is fantastic and you may just receive a response from the developer of the themes, Eric Hamm, himself.
This adventure of moving into the WordPress environment was a little scary but hopefully it allows my blog to become more functional and flexible.  Do your own research when it comes to WordPress vs SquareSpace and you may end up with the same conclusion. I'm also glad to be joining the vast community of WordPress bloggers out there and look forward to meeting you all through future comments.
Please subscribe to my blog using the RSS link or email updates,follow me on Twitter, or on Pinterest.
If you enjoyed this post please click on one of the icons below and share the love.