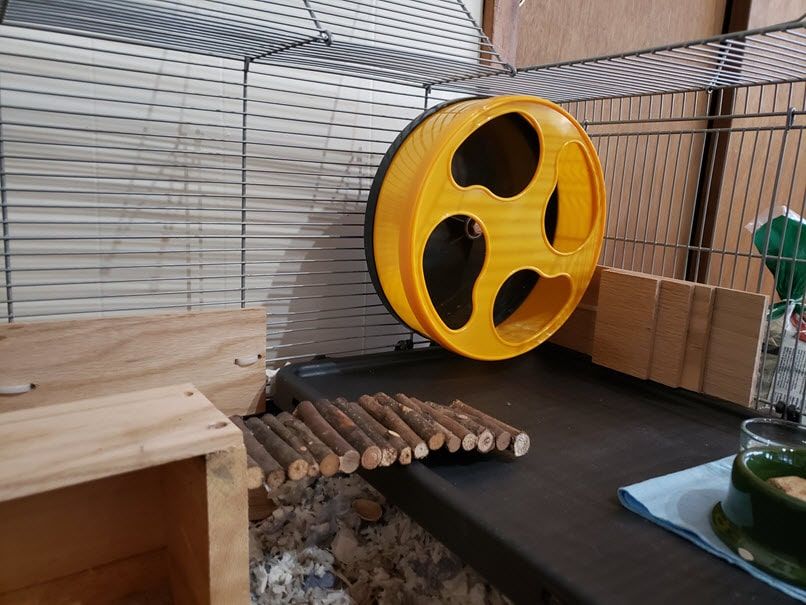 My hamster Cooty loves to run at night. I purchased a 9" Silent Runner Wheel from Exotic Nutrition about a year ago because from everything I read it had good reviews and it was quiet. (Please don't miss my youTube video below!)
In fact, I bought 2 of them, one was for my daughter's hamster, Pumpkin, who unfortunately is no longer with us.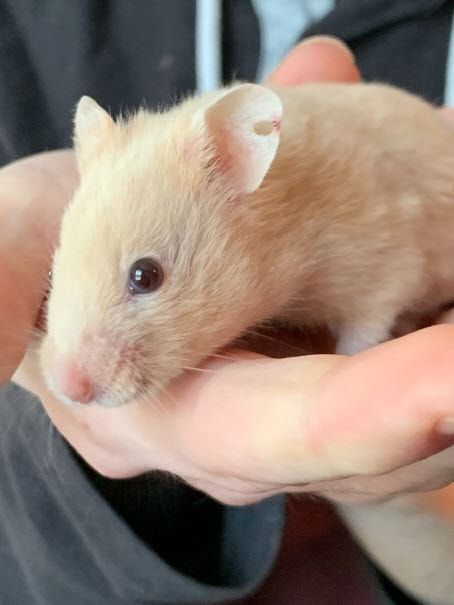 Anyway, I have my own Syrian hamster called Cooty (seen on the left) and she uses the Silent Runner wheel every night BUT I had a problem.
First of all you have to understand the configuration. We have the hamster wheel attached to the cage, a Prevue 528 small animal home. We have it just above the platform as you can see in the image above.
The Silent Runner cage attachment package came with a metric M8 bolt that was 2 1/8" long and with a plastic cap or a wingnut to screw into the end of the bolt, an external-toothed washer, a metal spacer, and 2 square metal plates.
I ended up replacing the 2 1/8″ bolt with a comparable U.S. 5/16" diameter bolt (24 thread) that was also 2 1/8" long.
I also purchased a 5/16" (24 thread) lock nut so that I could screw it into the end of the bolt and that would prevent it from loosening. The bolt configurations before and after can be seen below.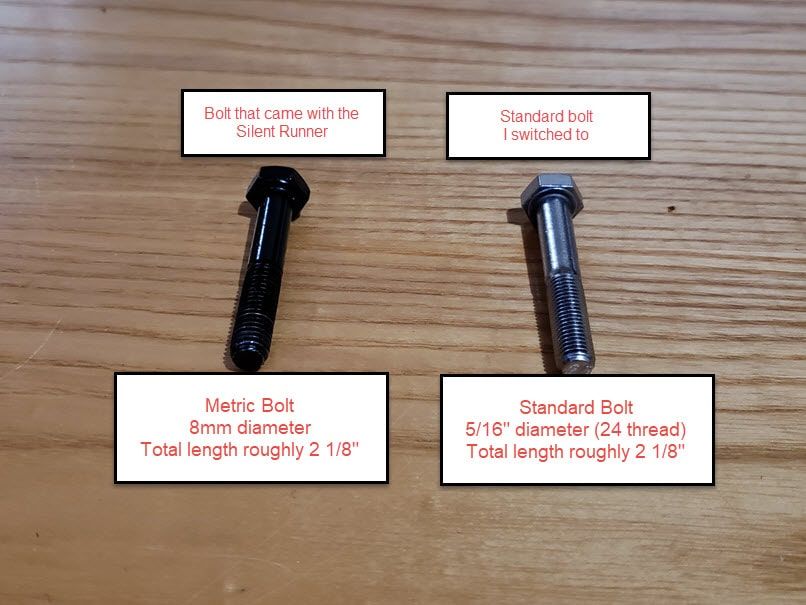 I also purchased a number of rubber washers so that I could build up enough space between the cage and the end of the bolt so that the bolt would hold tight onto the nylon of the lock nut. You can see that hardware below: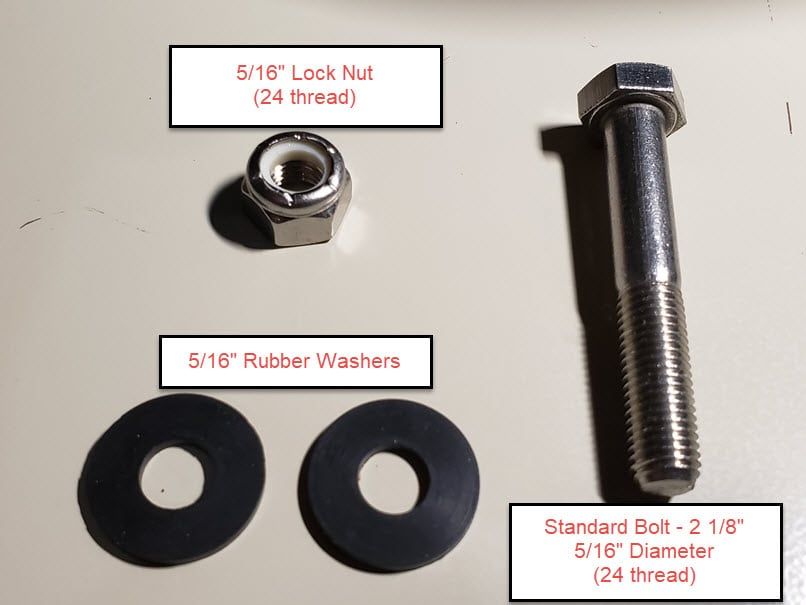 I have a detailed youTube video below that describes exactly how to prevent a Silent Runner from loosening. I hope you find it informative. If so, please like and subscribe to my channel!
If you have any questions at all please leave them in the comments below or in the video comments. You can always use my Contact Me page as well!