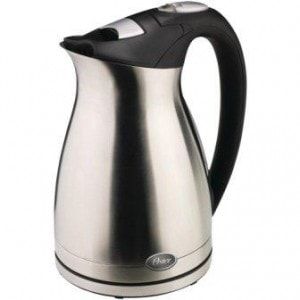 Since I have a daughter who is a senior in college, we tend to visit her on occasion since she is only two hours away. On a recent visit to her dorm I noticed what appeared to be a stainless steel pitcher in her common room.
After looking at it a little closer, I noticed that it was an electric kettle that she uses to heat up water for tea, oatmeal, hot cocoa, soup, and pour over coffee. I also noticed that it was on a 360 degree base that provides the power and the kettle can be easily removed from the base for pouring purposes.
I thought how ideal this electric water kettle is especially for a dorm room where there is typically no kitchen available with a stove for heating up water. My daughter raves about her Oster Stainless Steel Electric Kettle and uses it on a daily basis. Obviously, a small microwave will perform the same purpose but it is not only a lot bulkier, but there isn't a keep-warm feature with a microwave. This electric tea kettle also has an automatic shutoff when the water reaches a boil.
As you can imagine, there are many other electric kettles available out there in the market. Two other highly-rated electric kettles are the Aroma 1.5 Liter Cordless Water Kettle and Bonavita 1.0 Liter Electric Kettle. With any of these models you cannot go wrong. If you have a college son or daughter, one of these just might be the ideal gift for them for their dorm room.
Three Highly-Rated Electric Kettles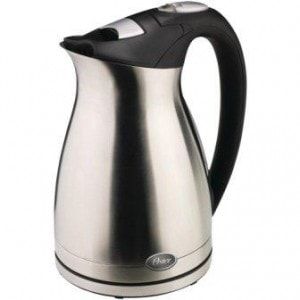 Oster 5965 1-1/2-Liter Stainless Steel Electric Water Kettle
– features keep-warm functionality.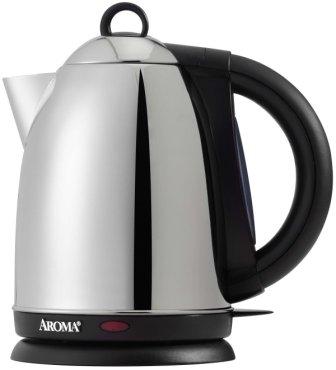 Aroma AWK-115S Hot H20 X-Press 1-1/2-Liter Cordless Water Kettle
– cup-a-minute speed boiling.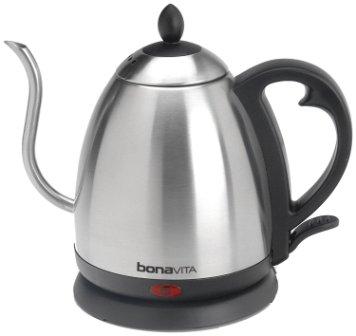 Bonavita 1.0L Stainless Steel Electric Kettle BV3825B
– gooseneck spout for better pour control.
Electric Kettle Common Features
Ideal for tea, oatmeal, noodles, soup, manual pour over coffee brewing
360 degree power base from which kettle easily releases
Automatic shut-off for safety
Sleek stainless steel finish looks good anywhere
If you choose any of these highly-rated stainless steel electric water kettles, you'll be purchasing a high quality product. If your son or daughter is anything like my daughter, they will thoroughly enjoy and regularly use their new electric water kettle.