It sounds like a simple question, doesn't it?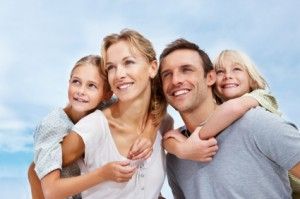 Well, in my opinion, your answer to this question is a direct correlation to your degree of happiness.  What do I mean by that? For me, the answer to the above question is simple.  The people I spend my life with represent the best people I know. The older I get, the more I realize and appreciate this reality in my life.
Spouse
My wife is the person I am closest to in this world. The next time that woman lets me down will be the first time.  Coming from a man who has been married to the same woman for almost 24 years, that is high praise.  She has been a model of consistency since the day we were married.  She is not a religious person but she lives her life religiously.
One of Dictionary.com's definitions of religious is
[important]scrupulously faithful; conscientious: religious care.[/important]
Her principles and values have never been compromised in all the years of our marriage.  Those principles and values have been instilled in our two daughters. You see, my wife stopped working full-time when my eldest was a one-year old.  We both made a decision, approximately 19 years ago, that material gains were not as important as our children having the guidance and nurturing of a parent.  My children, by default, were constantly in the company of a person with the utmost integrity and high character.  I know this is why my kids have proven to be our greatest achievement.  Fortunately, my wife wanted to be with our kids, and it worked out better than we could ever have imagined.
Children
I have been blessed with two beautiful daughters. They are not only beautiful on the outside but, more importantly, on the inside. My eldest ventured off to college this past Fall and entered into a world of independence from her parents. She passed that test with flying colors and is well on her way to a successful future. She has always pushed herself to be her best which is a parent's dream. My youngest, following in the footsteps of her older sister, is making a mark of her own. She also pushes herself to the limits to be successful in high school and her grades are at the top of her class. She is also one of the toughest kids I know. Both of my children are two of the best people I know. I may be partial, but it's the truth. These kids know what is truly important in life. If you can say this about your children, you must have done something right in raising them.
Parents
I am the offspring of two very good people.  My mother, a wonderful woman, is loved by anyone who comes in contact with her.  I remember a couple of days before I got married, my wife's cousin, who was an usher at my wedding, came to my parent's home so that we could go pick out our tuxedos.  After he spent a few hours with my mother he said, "It's like I knew her all my life".  That defines my mother. Her social gifts and genuine caring nature, are her endearing qualities.  My Dad, God rest his soul, passed on March 1st of this year.  The man lived his life a family man and lived an honorable life.  He didn't really show affection outwardly but his family knew he loved every one of us. He was a constant in our lives and was married to my mother for almost 60 years.  His happiest days were when surrounded by his family, which is exactly how his life ended.
Siblings
I am the youngest of six boys.  I guess it's not too unusual that my brothers are also some of the best people I know.  We still communicate regularly via email and in person, if possible.  I know I can count on every one of them if I needed them.  I don't think that is true of most siblings.  We may not have the same beliefs in religion, politics, etc but we share a bond that can never be broken.  I am blessed to be able to call them my brothers.
So, in response to my question above, the best people I know share my life with me.  I hope, for your sake, that you can say the same. Please share your thoughts in the comments.
Please subscribe to my blog using the RSS link or email updates and follow me on Twitter.
If you enjoyed this post please click on one of the icons below and share the love.