This is a guest post by Belinda Darling. If you'd like to guest post on this blog, click here.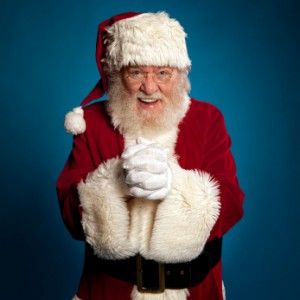 We can finally start getting excited about Christmas! I know that there are those nasty Scrooges who get their underwear in a twist over early Christmas decorations, but I'm not one of those. Christmas is the most wonderful time of the year!
My family is not in the camp of cheerless, holiday-haters. When our Santa's are perched precariously on the mantelpiece, fairy lights emblazoned across windows, and handmade ornaments created children have been dug out of the closet, the Holiday Season is on!
I love to give, though to be perfectly honest, I really don't go in for that better to give than receive business. What makes gift-giving truly pleasurable is knowing that the recipient is going to be rapt with their present, all puns intended. Finding that perfect gift can be hard year after year, though I feel faintly victorious about the gifts I'll be giving this year. Nobody is going to be disappointed with their gifts. Not on my watch.
[sc:medium_rectangle_adsense_left]
Gift cards used to be seen as impersonal, restrictive, or a last minute gift purchased on your way to a celebration. But an online gift card is an altogether different beast these days.
It's now possible to purchase an online gift card that can be personalized with your own images and words, and that may be used at any one of thousands of different retailers.
Only your grandparents can give you cash as presents, but gift cards now give you as much freedom as cash! Before you rush out to buy an online gift card, consider the following items.
Is the site secure?
Check with online shopping forums for advice on current scams and go with truly trusted websites. They usually look a lot better than the scammed ones as well.
Does the site readily advertise their security credentials?
The security protocols are usually standard with SSL and if there's none of this, don't use it. PayPal also offers insurance on transactions that fall through, so protect yourself accordingly.
Which retailers accept the gift card?
This is super important. Let them know where your lucky lad or lady can use their gift card and steer clear of anything too restrictive. Why get a Pets Paradise gift card when they don't have a pet? Let logic guide the way. Check expiration dates too!
[sc:link_unit_right]
Can I personalize gift cards?
There are many providers that let you choose your images and text on gift cards for adults, kids and teenagers. Adding that personal touch shows you've made the effort and put real thought into your gift. For more information have a look at Gift Card Planet for your gift card needs!
This guest article was written by Belinda Darling who is a copywriter working with Gift Card Planet, Australia's largest provider of personalized and branded EFTPOS cards, specializing in gift card rewards and incentives for the corporate market.