This is a guest post by Faith Franz. If you'd like to guest post on this blog, click here.
What is mesothelioma? It is a rare cancer which is caused by being exposed to asbestos and the inhalation of asbestos particles. No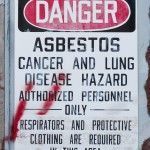 matter when you were diagnosed with mesothelioma cancer, whether it was today or several months ago, you may feel overwhelmed by the decisions you are facing.
How will you tell your family? Who will take care of you?
Treatment or no treatment? If so, what kind? Where to go to get it? And how will you pay for it?
What? Who? When? Where? All of these questions are natural, considering what you are going through.
Even after discussing your diagnosis with your doctor, you still may be confused about where to go from here. Although nothing will replace a visit to an oncologist, there are several steps you can take on your own after you have been diagnosed with mesothelioma.
Do your research
Knowledge is power! Even though mesothelioma is a rare cancer, there are numerous resources you can take advantage of to better understand what is happening to your body. Take advantage of the books, newsletters and websites dedicated to mesothelioma patients.
The Mayo Clinic has a comprehensive section dedicated to mesothelioma on its website, where you can find out what symptoms you can expect, what types of treatments your doctor may suggest and what side effects these therapies can cause. Ask your oncologist for mesothelioma information or any pamphlets they may have, or attend a local mesothelioma conference such as the yearly International Symposium on Malignant Mesothelioma.
The more you know about your cancer, the more prepared you will be for the coming months. Stay on the lookout for new publications that highlight the most current advancements in mesothelioma treatment.
Get the Ball Rolling with Mesothelioma Treatment Options
Speaking of treatment, the sooner you begin therapy, the better your mesothelioma prognosis tends to be. Remember, though, that in your quest for prompt treatment, you should not just head to the closest hospital. Because mesothelioma is a rare disease, few doctors are fully equipped to treat it. Spend some time looking into leading mesothelioma treatment centers in your part of the country.
Current forerunners in mesothelioma treatments include:
Brigham and Women's Hospital – Boston, Massachusetts
Memorial Sloan-Kettering Cancer Center – New York, New York
University of Chicago Comprehensive Care Center
At your appointment, be ready to ask about surgery, chemotherapy, and radiation therapy options. Your oncologist will create a treatment plan specialized for you based on what stage your cancer is, how far it has spread throughout the body, and other general health factors. If you are interested in alternative treatments, you will want to ask questions about those too.
Find a Mesothelioma Support Network
To help cope with a new mesothelioma diagnosis, many people turn to support networks (either in person or over the internet). Support group members can share their struggles and their stories of hope and connect with others who can relate to their situation.
This guest article was written by Faith Franz who is a writer for the Mesothelioma Center. She combines her interests in whole-body health and medical research to educate the mesothelioma community about the newest developments in cancer care.
Please subscribe to my blog using the RSS link or email updates and follow me on Twitter.
If you enjoyed this post please click on one of the icons below and share the love.