This is a guest post by Jessica Markam. If you'd like to guest post on this blog, click here.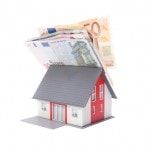 These days, buying a house is considered one of the wisest investments you can make. Interest rates are extremely low, home prices have fallen considerably, and property taxes and closing fees for mortgages cost less than they have during the past decade. Whether or not you have purchased your home recently, or got caught up in the housing boom before the market crash, you have the opportunity to save money on your house and use it as you please.
Saving Money – The Basics
If you are about to buy your home or are shopping around for a great deal, take time to consider bank-owned foreclosures and short-sale properties. These homes are owned by financial institutions that are desperate to get rid of them. While the closing time is often longer than buying a home from an individual owner, the investment of time is well worth the savings you can get on the final price. These homes are often offered at steep discounts, sometimes selling for up to 20 or 30 percent less than what they were listed for.
Also take into consideration any home upgrades or construction issues that need to be resolved with the property. These can often be leveraged to get an even deeper discount on the home, or better, have the bank that owns the home complete the repairs for free before moving in. Anything about the home that needs repair or attention before you move in can be taken care of on the banks dime or at a discount to you.
Saving on Your Current Home
Suppose you have already purchased a home. Depending on how you originally financed your home and if you are current on your payments, you may qualify for an FHA or conventional streamline refinance. These are two different versions of the same thing. An FHA streamline refinance is a refinance that is insured by the Federal Housing Administration (FHA). This means that the loan is insured and protected by the federal government, as opposed to a private mortgage insurance provider. This saves you money, as the cost of your mortgage insurance is included in your loan and paid off in your monthly mortgage payment. The cost of FHA insurance is generally less than what it costs from a private insurance provider, and the convenience saves you time and hassle. This kind of refinance is available only to those who have an FHA loan as their original home mortgage. The refinance enables FHA borrowers to refinance their home without an appraisal, and with lower closing costs, which are also rolled into the cost of the loan, making them quick and easy to pay off.
If you don't have an FHA loan for your mortgage, you may qualify for a conventional streamline refinance. This is essentially the same thing as an FHA streamline, except that the loan is not insured by the FHA. You are responsible for finding a private mortgage insurance provider and arranging your own mortgage insurance. You will still be able to refinance your home without an appraisal, but may need to pay the closing costs up front, out-of-pocket.
How Does This Help You Save Money?
Many people wonder how they are able to save if they have to pay to refinance their homes and if the loan is still for the same amount. The savings come down to the details found in the interest amount. When a bank lends you money to purchase a home, they charge you an annual fee which is a percentage of the total amount loaned. This means that as you pay off your home, the amount you pay in interest goes down, but over a 30 year mortgage, you will end up paying several thousands of dollars just for interest.
Because of the drop in the housing market and economy several years ago, banks have had to lower the amount they charge to borrow money so that people will still be interested in buying homes. This means that if you had an interest rate of 6% when you bought your home and rates have dropped to 3.5%, you are able to apply to refinance your loan and only pay 3.5% interest on your borrowed money. Depending on the amount borrowed to purchase your home, this could add up to tens of thousands of dollars. New home buyers and those looking to refinance are able to get home loans with historically low interest rates, making right now a great time to consider purchasing a home or refinancing to save money.
Do What's Best for You
It never hurts to look around and see if there is the possibility to save money. Even if you can afford your monthly mortgage payment, a refinanced rate will allow you to pay less or the same amount each month and pay off your home more quickly. This will allow you to get out of debt, save more, take a vacation, or pursue other interests that you weren't able to previously afford. Shopping around and talking to lenders about their costs and available rates is free, and can only benefit you.
This guest article was written by Jessica Markam who blogs about personal finance and saving money. She specializes in mortgage information and works on the website StreamlineRefinance.net.
Please subscribe to my blog using the RSS link or email updates and follow me on Twitter.
If you enjoyed this post please click on one of the icons below and share the love.