This is a guest post by Reese Amistad. If you'd like to guest post on this blog, click here.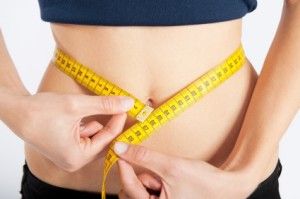 Keeping a slim and trim figure can sometimes be tricky, especially if you have a love and passion for food and cooking. Many people struggle to maintain a healthy weight for a number of reasons.
It could be because they have a busy social life and frequently meet friends for lunch. It could be due to their love of cooking with cream and cheese, or it could even be due to the high prices of gym memberships these days which leaves people unmotivated to go outside for a run, especially during the winter months.
However, there are some ways you can keep a tab on your weight and fitness thanks to some handy apps. Apps have made life easier in many areas of life for smartphone owners.
There are thousands of health and fitness apps on the market. Some focus on how to stay fit and active while others look at nutritional values of food and calories in the dishes from popular restaurants. Here, I've hand-picked a selection of great health apps for you to read about.
Calorie Tracker
Calorie Tracker is the perfect way to stay on top of your fitness. This clever app calculates how many calories you have burnt during a workout. The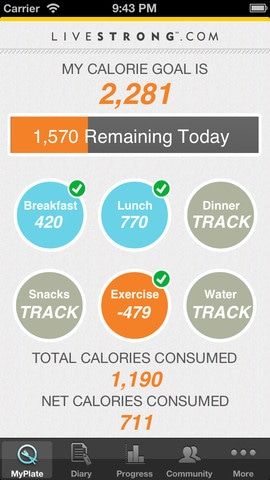 first thing you need to do is enter your weight into the system. The next step is to select which type of workout you are about to do; here you have a huge range of activities to choose from including running, Zumba, circuit training and even horse riding. Click the start button and away you go.
If you are going for a jog, simply turn on your GPS and let the app track your route on a map, calculate your speed, pace and your distance before presenting a calorie burn for that workout. It's a great way to compare and contrast your workouts and see if you are improving. This app is free and can be downloaded from the Google Play store. If you want to show off your fitness levels, you can even upload them onto your Twitter or your Facebook.
Lose It!
Losing weight can be difficult when you don't know how many calories you should be eating on a daily basis and how many you are actually burning.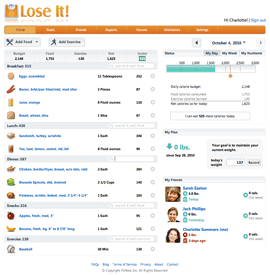 After setting your weight loss goal, whether it's a stone in a month or simply 2lbs in 2 weeks, Lose It! calculates how many calories you should consume in one day. But how do you know how many calories you're eating in a day? Well Lose It! has a food database where you simply enter the amount of food you've eaten that day. Lose It! will then calculate how many calories you've eaten and show you how many you have left. The searchable database includes general foods as well as brand names and even dishes from popular chain restaurants. Setting a daily calorie goal will help keep you focused and stick to your diet plan.
Good Food Healthy Recipes
Watching your weight can be hard especially if you love to cook with indulgent ingredients such as cheese, cream and chocolate. This is why as a keen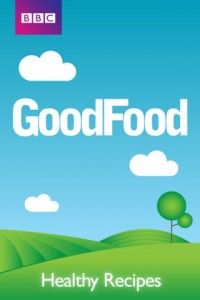 cook, you might like reading some of the recipes on this Good Food Healthy Recipes app. We aren't talking about watery fruit salad desserts, we are talking about being able to have chocolate muffins with hot chocolate custard for only 215 calories and caramelized pineapple compotes. It's hard to believe they are healthy desserts.
The app has even been featured by Apple as New and Noteworthy, as well as a Staff Pick. You can view the top picks of the day, bookmark your favorite recipes as well as adding the ingredients directly into a shopping list. If you get along well with this user-friendly app then there's a whole family of Good Food apps you can download too, from Festive Recipes to One-Pot Recipes.
We all know that losing weight is one of the toughest things you can do. There are so many diversions and temptations that can take you off of your weight-loss plan. If you take advantage of one or all of these 3 slimming apps, maybe you can attain your weight-loss goals and in a high-tech fashion!
This guest article was written by Reese Amistad a.k.a. "Riri" who is a tech and gadget lover, a die-hard fan of iOS, and console games. She started her writing venture last month and occasionally writes about 02, quick tech tips and tech related DIY.
Please subscribe to my blog using the RSS link or email updates,follow me on Twitter, or on Pinterest.
If you enjoyed this post please click on one of the icons below and share the love.