This is a guest post by Joseph Rodriguez. If you'd like to guest post on this blog, click here.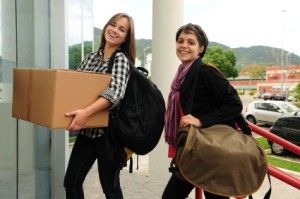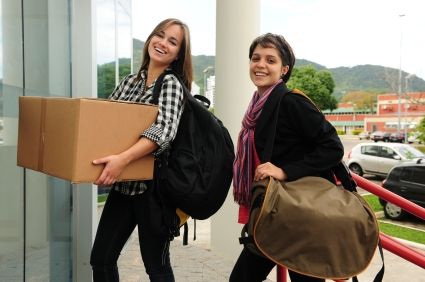 Going into college without a major is not terribly uncommon. At 17 or 18 years of age, it's hard to know what to do with the rest of your life. However, at some point, you'll need to figure it out. What are some things you can do to help with the decision?
Have Some Ideas
If you literally have no idea what you want to do, narrowing down the options, even with the following suggestions, can be difficult. When you're in high school, at least try to define where your interests lie. Are you a person who is interested in the arts and the creative talents, or are you more inclined to factual information, the sciences and how technology impacts our world? Do you enjoy a certain kind of learning over another? How much reading/writing can you handle – or are you more into problem-solving?
[sc:medium_rectangle_adsense_left]
Consider Community College
While you might not think that there will be much difference between your preferences and attitudes between 18 and 20 years old, you'll be surprised at all the changes you'll experience. Some university statistics have said that the average student changes their major over 5 times throughout their four years in school. Take it from me – I thought for my whole life that I'd study music. After two weeks of those classes, I dropped my schedule and picked up a bunch of gen eds. I was an open major for a year and then went from psychology to education to anthropology before choosing one – political science!
The point of all this is that for many, that could have been a very expensive two years, only to be spent on gen eds. Taking two years to go to a community college and take basic classes is smart (as long as you make sure they are transferable). Perhaps you'll find that you want to pursue a career as an auto mechanic. If you are already two years into a four-year liberal arts college, then you might have to start all over again from scratch to obtain a degree or a job in that particular field.
Take Many Classes
When you first start college, you'll likely have to take a few required classes (whether these are gen eds or introductory freshman courses). However, you should also have elective opportunities at your fingers – and you should look into them before you decide upon a major. Use those electives to explore areas in which you may be interested. This is your chance to really throw yourself into a variety of disciplines and dabble in introductory material. Try a foreign language like Japanese or a history course. Never shy away because something sounds hard – introductory classes are always manageable! If even the most basic classes are not of interest to you, then you can probably eliminate that major from your list.
Field Experience
Careers and job fields definitely require the skills that you learn in college. Still though, you must see if the "real world" of a particular job is right for you before committing to it. If you are an undecided major, procuring an internship opportunity can be difficult. Interns usually need to have more specific goals. Despite this fact, you may be able to shadow professionals in various careers. This will give you a chance to see different people at work, but the commitment is not as in-depth or as intense as it would be with an internship.
Utilize School Resources
[sc:link_unit_right]
Colleges and universities understand that many students don't know exactly what they want to do when they first enter the halls of their institution. As a result, they have programs to help you out and counselors who can guide you on your way. Generally, these resources don't cost money, and they can be utilized at times that work for you. Take advantage of them for help in making your decision. After all, your tuition is going to pay for the salaries of these professionals, and they're experts! Normally, they have degrees in student affairs.
If you are undecided, you might feel overwhelmed and a bit frightened of what's to come. Remember, plenty of other students are in the same situation, and you will eventually find your path. The beauty of college is that you will always have variety, regardless of what you choose!
This guest article was written by Joseph Rodriguez who writes about education and other youth-focused topics. HIs recent work is about the best social work programs in the midwest, and can be found at thebestcolleges.org.