This is a guest post by Izzy Mackey. If you'd like to guest post on this blog, click here.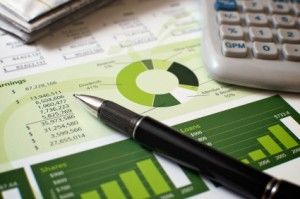 With college tuition as expensive as it is, it is almost a requirement that you take out student loans to pay for an education from a well-known university. This has left millions of college kids with thousands of dollars in debt, many of which have a hard time repaying these debts. There are a number of reasons for this.
To start, the job market following the recession in 2008 has been meager, making it hard for recent graduates to find employment that allows them to comfortably pay back their student loans. Another reason behind these issues is the fact that for many, this is the first time in their lives that they have been on their own with a large amount of debt, which can make it very difficult for them to handle if they do not have previous experience handling these large debts. A few tips for dealing with your student loans are seen below.
Manage and Organize Loans
The companies and organizations that own your debt are known for selling or trading that debt to other companies in bulk, in order to better balance their risk levels. You have to be well informed about the amounts that you owe, and to which organizations you owe them.
Sometimes, there will be consolidation options available to you to help you to more easily manage. Also keep a close eye on the repayment status to each of the lenders that hold your loans. In order to properly manage the repayment of these loans, you have to have a deep understanding of your loan situation as a whole.
Understand Terms and Rules
Keep in mind that student loans can have a range of different grace periods, which is a range of time in which you are not required to begin paying the loan back. This timeframe is usually between six months (for a federal Stafford loan), to nine months for other types of loans, following your graduation from college. Also take into account that different institutions may have different rules regarding grace periods and a graduate's inability to find work, which can inhibit their ability to pay back the loan.
Stay in Contact
Too often students will try to shy away from dealing with their student loan lender, and fall out of contact with them. Let them know whenever you change your phone number, email, or any other important information so that they can always contact you. Remember that if there are changes to your plan or you are not staying on top of your loans, it can end up costing you a great deal of money in the long run.
Far too often students will begin to receive phone calls from their lender or a collection agency that has been tasked with retrieving the debt and ,instead of facing the problem head on, they tend to ignore it and hope it will go away. Stay in contact and make sure that you are always being forthcoming about your situation with your lender.
Consider Consolidation
Consolidating a loan is the act of taking several loans, sometimes from multiple different lenders, and combining them together into a single monthly payment. This is a choice that many student loan debt holders make, as it can make organization and management much easier for them. However, you have to judge the consolidation by the changes that you will see in your interest rate. If you find that your interest rate will be raised significantly during the consolidation for some of your larger debts, it is likely something that you should avoid.
Deferments
If you are having trouble paying your loan back, you can always apply to temporarily postpone due payments. Most institutions will grant deferments for multiple reasons such as an inability to find a job after graduating, ongoing health problems that have left you unable to work, and other issues that affect you financially. However, remember that interest is still going to accrue during this period, so you should only use deferments when you have to.
This guest article was written by Izzy Mackey works for OnlinePaydayLoans.net an information website that covers short term loans.
Please subscribe to my blog using the RSS link or email updates,follow me on Twitter, or on Pinterest.
If you enjoyed this post please click on one of the icons below and share the love.