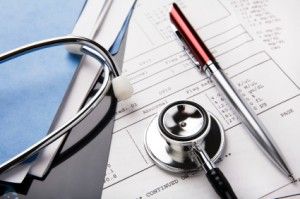 In my latest post on WorkAwesome, I discuss why it might make sense for you to consider switching to a High Deductible Health Plan (HDHP). This type of health plan is all the rage these days and has become increasingly popular over the past few years. If you have this option at your work you may find this post very informative. In the past I have paid a set amount of money for my health care and, if I didn't have many health issues to pay for, I would still have to pay the same amount. With an HDHP, financial management is key as you can keep the money that you don't use at the end of each year. It will simply stay in your account and you can use it the following year. This type of plan may require a little more record keeping but I think it is worth it. I hope you enjoy the article and leave a comment here or on WorkAwesome.
Please subscribe to my blog using the RSS link or email updates and follow me on Twitter.
If you enjoyed this post please click on one of the icons below and share the love.