This is the time of year when we all should be reveling in the spirit of the season. Our hearts should be filled with the joy that we felt when we were children.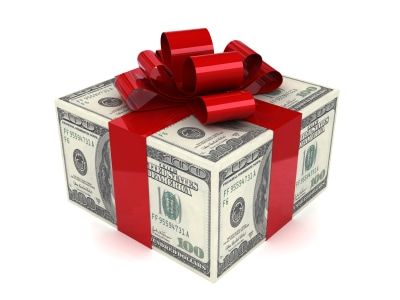 Believe me, I want to feel it. I want my heart to be lifted by the true meaning of the Christmas season. But it's not there. Not yet. But, why not?
Maybe it is the fact that we are bombarded on a daily basis with a litany of commercials, advertisements, and holiday sales. Every imaginable electronic gadget including the iPhone, iPad, iPod, Droid, Nook, Kindle, Netbook, Garmin, xBox, GameBoy and on and on are being touted as items that will change our lives. Kids are asking for these items which cost hundreds of dollars at a pop. And parents are obliging.
My daughter is even worried that the Nook and the Kindle will replace the "book". What a travesty that would be. Kids are getting smart phones with texting plans at a young age. If you are giving a child at such a young age a smart phone then what do you expect them to ask for at Christmas time?
No, this isn't going to be one of those "When I was a kid everything was great" posts but I think it helps to put things in perspective. I remember Christmas as a magical time of year and I don't think it was necessarily because of all the presents. Of course this was a factor.
Standing in line with my brothers at the top of the stairs on Christmas morning before we all headed downstairs to see our bounty under the tree was certainly part of the magic. But maybe it was just a different time. For me, getting together with family was the magical part. Of course the snow and the weather added to the spirit of the season.
We would always head into Boston around Christmas to see the Christmas lights on the Common and to experience an animated Santa's workshop called the "Enchanted Village". People tended to be nicer around this time of year and everyone seemed to be in a festive mood.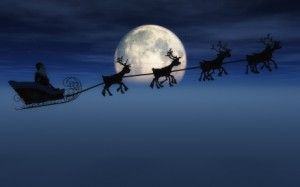 But then again, maybe I was just seeing the season through a kid's eyes. A kid who was sure he saw Santa's sleigh on Christmas Eve in the dark distance bounding through the starlit sky.
There I was, sleeping on one of the three beds in a room that is barely big enough for one bed. I woke up and looked out into the clear Christmas Eve sky and saw what appeared to be a sleigh streaking across the sky. Maybe it was a dream. Maybe it wasn't. To this day, I think back to that night. The wonder and anticipation of Christmas filled me and the proverbial "visions of sugar plums danced in my head".
To this day, I try to rekindle the innocent feelings of my childhood. And it's not only during the holidays, but every day. Sometimes we can get caught up in the drudgery of everyday life. Our time is limited. Our bills are numerous. Our lives are hectic. But recognizing this and trying to address this in our lives is a positive step that we can take.
This year, consider giving of yourself. If you are talented enough, make something for the loved ones in your life. Even if it's simply a compiled album of pictures that you have taken throughout the year, this is the type of gift which will make a lasting impression. Don't be sucked in by the marketers. The Christmas season is not about how much money you spend but more about the love you give. Help out a local charity. Volunteer some of your time at the local soup kitchen. Give of yourself and you will feel blessed.
If you have children in college and they are coming home for the holidays, spend time with them. Enjoy the time that you have together because in a few years they will be gone with families of their own. Make the time together special because these are the lasting memories that your children will have when they are your age.
Make some memories that will last a lifetime and maybe, just maybe, that spirit of Christmas that you knew when you were young will start to well up in your heart.
Please subscribe to my blog using the RSS link or email updates,follow me on Twitter, or on Pinterest.
If you enjoyed this post please click on one of the icons below and share the love.