This is a guest post by Irene Simpson. If you'd like to guest post on this blog, click here.
Home security is an important subject, often overlooked when building or buying a house. To make a house into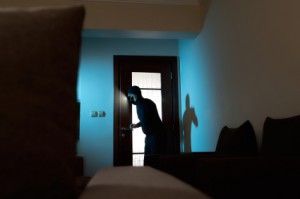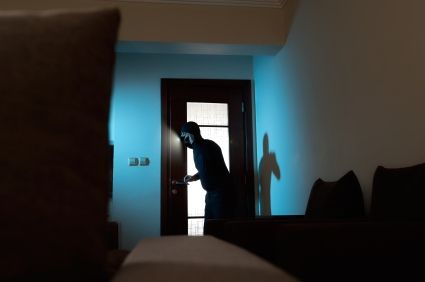 your home, you need a feeling of security and safety for you and your family. With the help of modern technology and home security systems there are many ways to do this. There are also many common sense things that you can do to increase your home security. These difficult economic times have seen a rise in the number of burglaries and it is no surprise that home security system sales are on the increase as a result.
Security Systems for Home Use
Security systems for home use can be split into two broad areas: deterrents that put a burglar off trying to break
in and monitoring systems that alert you to an intrusion and, in some cases, capture evidence for future prosecution. Deterrents can be as simple as a sign stating that you have a home alarm system or ensuring that your house looks occupied all the time. It is widely known that most burglars are opportunistic and don't want to risk running into anyone. Surveillance systems include a wide range of alarms and sensors, some linked to central 24-hour centers and some that simply make a loud noise to scare intruders away. A combination of both is the best way to protect your home and make you feel secure.
Deterrence is the Best Home Security System
Deterring an intruder from ever attempting entry to your home is obviously ideal. The first step is to look at your property from the point of view of a burglar: try to spot any easy entry points or anything that will assist an intruder, such as a ladder or bushes that provide cover. Police forces will have experts in crime prevention who will be happy to advise you. Signs stating that you have an alarm or a visible alarm system are useful deterrents and you can also use anti-climb paints, spiky bushes or rolling tops to walls and fences to make access harder. It is
important to be aware that you may be liable for damage done to passers-by, for example anti-climb paints will ruin clothes if they get on them. Display signs that indicate any security methods that you are using and check with your local police force that they are suitable.
Making sure your house look occupied at all times is a simple way to deter burglars. Always bring in deliveries and take bins in and out on the correct day. If you go on holiday, a trusted neighbor or family member should visit regularly to switch lights on and off, take in post and open and close curtains to make it look like the house is occupied. You can also get timer switches to turn lights, radios and televisions on and off.
The Options for Home Security Systems are numerous
If a burglar does break into your house, it is vital that the police are alerted as soon as possible. There are many alarm systems available and any company involved in home security system sales will be able to help and advise you. Some alarm systems will make a loud noise in an attempt to scare an intruder off and alert neighbors, who will then call the police. The problem with these is that they can go off in error and neighbors may be reluctant to call the police in case it is a false alarm. Other types of alarms are monitored, so any intrusion is immediately registered by a control center, who will usually contact the home owner before calling the police.
Alarm systems are made up of a range of components, including sensors that detect broken glass or a break in magnetic or infrared beams, pressure sensors and panic buttons. The most recent designs allow you to monitor your home remotely via the internet, giving you peace of mind if you are away. You also might want to consider an alarm that allows you to monitor just the perimeter of your home while you sleep.
Choosing the best home security system for you can be a little daunting. Think carefully about what will suit you and your family and consult your local police and home security systems sales experts to help you decide. Once you have your house secured, you can enjoy the peace of mind that comes with knowing that your home and family are safe.

This guest article was written by Irene Simpson who has an association with many Home Security communities as a freelance writer and adviser. In her free time she writes articles related to home security systems, home security system sales, and home security equipment.
Please subscribe to my blog using the RSS link or email updates and follow me on Twitter.
If you enjoyed this post please click on one of the icons below and share the love.