This is a guest post by Garry Hudson. If you'd like to guest post on this blog, click here.
Being financially prudent isn't just a matter of pride; it's also a matter of practicality. If you become tardy paying bills, or even default on your payments, your credit rating could be affected making it difficult to obtain any loans in the future, including a mortgage. So, it is best to plan your finances carefully and set your spending to match your income.
There are a few different keys to successfully managing your finances. There's planning the day-to-day living budget, calculating the holiday planning budget, saving for large purchases such as a car or an SUV, or working out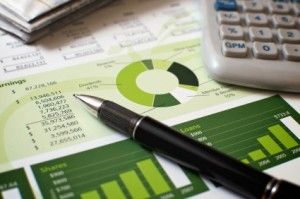 how best to invest or save any surplus. Even the way you buy items could affect how successfully you handle your finances.
The following practical money management tips, if you adhere to them, should help you in your daily life.  How to manage money is something we should all make a concentrated effort to learn and to practice regularly. It may make sense for everyone to be schooled, at an early age, in the area of financial management.
Plan a budget
The first thing to do is to plan a budget. Look at all your household income and evaluate all your outgoings. Be realistic on both. Then calculate what is left when you have taken care of all your day-to-day spending and bills. If there is nothing remaining you need to check whether you are eligible for benefits such as tax credits or other government assistance. Or perhaps you are paying too much for your current borrowings racked up on credit cards. The interest rates on those products are notoriously high and cheaper forms of borrowing do exist. Either way, take positive steps to get any assistance you may need. Do not bury your head in the sand and hope it will all work out because inevitably, it won't!
Analyze your spending habits
Identifying what you spend your money on is a good place to start. That is when you start to realize that those things you previously thought you needed, actually aren't remotely necessary.  The $3 cup of coffee every morning or the $5 to $10 spent on lunch every day is superfluous. Brewing your own coffee with one of the popular single serve coffee makers and replacing a bought lunch with one brought from home would save roughly $50 per week, equivalent to a staggering $2,600 per year. Quite a savings from just two simple changes in behaviour!
Spend wisely
As well as what you buy, the way you purchase things can also harm your financial wellbeing. For example, if there is any danger that you will get short of cash just before payday, adjust your spending accordingly in advance. Don't be tempted to carry on spending and using credit cards to absorb the extra expenditure because that is a very costly way to fund purchases. An even more expensive method of short term funding is to use payday loans. Designed to lend money, typically for periods up to 39 days, the interest rate equates to around 1% a day, which doesn't sound too high until you annualize it to 365%!
Save for little emergencies
Finally, however well you budget for day-to-day spending there is always the chance that unexpected expenses will crop up, such as the need for washing machine or car repairs.  So it is worth establishing an account with a healthy balance of a few hundred dollars that will help cover any short-term domestic emergencies. It's better to be safe than sorry!
You can read a lot about money management tips.  But unless you are going to put them into practice, you will never master the age-old concept of how to manage your money.
This guest article was contributed by By Garry Hudson, the Senior Online Marketing Manager at Baines and Ernst, a UK leading Financial Services Company specializing in debt management.
Please subscribe to my blog using the RSS link or email updates and follow me on Twitter.
If you enjoyed this post please click on one of the icons below and share the love.