This is a guest post by J.Jacobs. If you'd like to guest post on this blog, click here.
Mint.com is a website that exists to manage, save, and grow your money.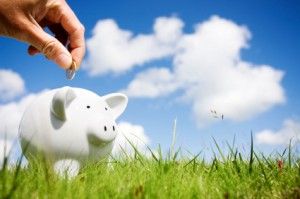 Many people have already discovered the advantages of using Mint. Right now, Mint is tracking $175 billion in transactions, $47 billion in assets, and has created the opportunity for its users to save more than $300 million. More than just the general public has taken notice of the extreme value of Mint. Money Magazine and PC Magazine have named Mint.com the best online financial management tool. It will also help you with your organizational skills. With Mint, you'll learn how to put your money to better use. If you think it's okay to blow your paycheck on a pair of shoes in exchange for eating Top Ramen every day for a month, you must read on!
In a number of ways, Mint helps you to grab control of your finances. Mint teaches you how to make a truthful and effective budget, understand how to invest your hard earned cash, manage your credit card accounts, prepare for taxes, spend your money on what's really important, and save up for life's expenses. Also with Mint, there's no need to worry about your personal information falling into the wrong hands. Mint uses bank-level data security that is verified by TrustE and Verisign. Because you don't share your name, account number, social security number, or address on Mint.com, there's no way for your personal information to get traced back to you. Rollovers don't just stop with cell phone minutes. In the click of a mouse, Mint transforms your average spending into a reliable budget, for which you can keep track of rollover cash from month-to-month. Put this extra cash into savings or once in a while, reward yourself for your newly acquired financial wisdom.
Compared to similar sites, Mint has some very unique features that will help you master your finances. First, the Goals feature can help you work towards a huge financial undertaking, such as purchasing a car, saving for retirement, or taking that long overdue vacation. The feature allows you to pick from a list of goals or create one of your own, enter how much money you'll need, and then set a date to work towards so you stay on track. Next, Mint utilizes helpful visuals to ensure you maintain control of your finances. You are able to track your spending, finances, net worth, and account balances, and see how they've changed over time. Especially for visual learners, these charts and graphs help you to understand the big picture. And, what's more, you'll be simultaneously improving your organizational skills!
If you're someone who fits any of the following characteristics, Mint is just what you need: someone who is new to financial independence and would like some support along the way, someone who needs to pay off student loans, someone working towards an expensive financial endeavor and needs help finding a way to afford it, someone who has struggled financially in the past and would like to rebuild credit, someone who has just made an investment, someone…the list goes on and on. Basically, if you're a human being who deals with rectangular pieces of green paper and circular pieces of jingly metal, you'll be wise to take advantage of all Mint has in store.
How can Mint help you to understand and manage your current financial situation, you ask? Well, the number of answers exceeds the bounds of this page. In a nutshell, Mint can help you to set realistic budgets and track your expenses so that you actually stick to them. And, not only will it improve your financial management but also your organizational skills. Did we mention this is all for free? There are so many possible ways that Mint can help, but in order for it to be effective, you must be serious about improving your financial management situation. You need to be proactive to take advantage of all Mint.com has to offer.
J. Jacobs is a guest blogger for Pounding the Pavement and a writer on the subject of earning your High School Diploma at Home for the Guide to Career Education.
Please subscribe to my blog using the RSS link or email updates,follow me on Twitter, or on Pinterest.
If you enjoyed this post please click on one of the icons below and share the love.