It's that presidential time of the year again in the US where the car dealers brush off (this snowy winter has been brutal), shine up, and line up another year of new vehicle inventory in hopes of starting the year off to a financially rousing start.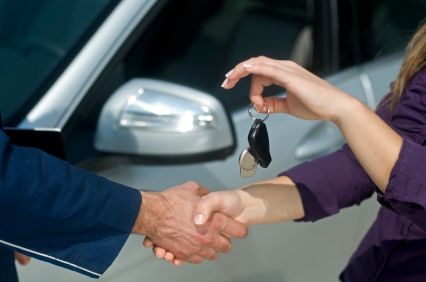 When the days get a little longer and the temps start climbing as we get a little closer to spring, we tend to venture out of our houses a bit more.  The car and truck salesmen are banking that the winter shut-ins will make their way to their local dealerships in search of a new toy after the holidays. But if you are considering a new toy to help alleviate your post holiday winter blues, you may want to factor time management and financial management into the equation. We can all use time management tips and financial management tips in our lives.
If you are thinking about getting a new car or truck then you certainly have some options.  In years past leasing has certainly received some bad press.  But, for some people, leasing is a great option.  In fact, I am a huge proponent of leasing.  I have leased many cars in the past and I currently have two outstanding leases for cars in my household.  So what are the conditions that could lead you to lease?
Your time is precious
If you are like me you absolutely hate to have to continually go to the car mechanic.  In fact, in years past, the car mechanic was my best friend.  So, I pretty much made a conscious decision within the past few years that I wanted to have cars that didn't require constant mechanical attention.  So this is when I decided to go the leasing route.  I wanted to have a car that was under warranty at all times and didn't want to spend my time and aggravation having to bring my car to the mechanic and have someone pick me up and bring me back when the car was done being worked on.  And I would also have to arrange for somebody to bring me to and from work if the car was being worked on during the week.
You don't drive too many miles
Leasing is probably not a good idea if you tend to drive over 12,000 miles per year.  You can lease a vehicle based on a higher number of miles driven per year but that poses a problem.  If you are leasing a car to remain within warranty for the full lease (I'm assuming a 3-year lease) and the typical car warranty is 36,000 miles or 3 years, then if you go more than 12,000 miles per year, you will go over the 36,000 miles by the end of the lease.  That negates one of the true benefits of leasing which is to drive a car that is within warranty at all times.
Your money is precious
Lower Up-Front Costs
I have leased many cars and have never had to come up with a down payment. I feel that having lower up-front costs is a huge benefit because I can do other things with that down payment like pay other bills or invest it. 
Lower Monthly Payments
Another advantage of leasing is that when you lease you aren't paying for the full amount of the car. You are basically paying for the value of the car for the first three years of its life. When you buy a car you are paying the full cost of the vehicle which means that your monthly payments will be higher. Cash flow is important to all of us and with leasing you have lower monthly payments freeing up your cash for other purposes as well as always having a safe and reliable car to drive.
So, should you lease?
If you tend to drive a lot or you keep your cars for years and years and don't mind spending your time going to the mechanic on a regular basis, then buying may be the best option for you.  But, if you don't drive an exorbitant
amount of miles, prefer to drive a mechanically sound car at all times, have lower monthly payments, and always be within the manufacturer's warranty, then leasing may be the best option for you.
Time management and financial management are huge issues in our lives that we all deal with on a daily basis. Utilizing effective time management tips and financial management tips in our lives can help us tremendously. Peace of mind when it comes to my cars is also a big issue for me especially when my daughter is driving one of my leased cars and my wife is driving the other one.  So the next time you have to arrange for someone to bring you to and from the mechanic, drive you to and from work, and shell out another unexpected car payment for new ball joints or a timing belt, think about leasing.  It just might be the best option for your time, your money, and for your peace of mind.
Please subscribe to my blog using the RSS link or email updates,follow me on Twitter, or on Pinterest.
If you enjoyed this post please click on one of the icons below and share the love.