This is a guest post by Charles Jimenez. If you'd like to guest post on this blog, click here.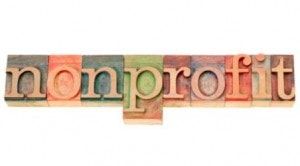 Nonprofit organizations allow globally-minded career seekers to use their training and skills to help make a difference at the local, national, and global levels.
Nonprofit does not mean these careers are unpaid, rather, it means that the focus of the organization is not to earn a profit. The focus instead is to serve their dedicated mission. Surprisingly, the Bureau of Labor Statistics has found that positions within nonprofit organizations pay the same, or even more, than their private-sector equivalents.
Due to the umbrella term of nonprofit, a massive variety of skills and qualifications can be used to enter a non profit organization. Lawyers, doctors, financial advisors, sociologists, psychologists, and information technology specialists will all be able to find a home in a nonprofit organization.
The first step when learning how to prepare for a nonprofit career is to make sure it is exactly what you want to do. You must be passionate about this prospective career. Begin by creating a personal mission statement and detail everything you wish to achieve in your nonprofit career. Outline causes that you are passionate about and discuss positions that you would like to hold. This is solely for your own benefit. It will serve as an occupational roadmap; a summarized version of your personal mission will also go a long way with future employers.
Volunteering Experience is a Must
Nonprofit organizations rely heavily on volunteering, since they do not operate in order to gain income. Volunteers can assist with daily operations, fundraising, and help with special events. If you are considering a nonprofit career, volunteering is a great way to gain hands on experience and decide if this is a field for you. According to Bridgestar.org, an organization that provides resources for nonprofit organizations, volunteering experience is an absolute must if you have already decided to pursue a nonprofit career. Once you receive a degree and seek higher levels of employment, volunteering experience will prove highly valuable.
Valued Skills to Develop
According to a report released by the University of Vermont that provides advice to those seeking nonprofit careers, developing a set of hard skills is a great way to prepare. Soft skills are also required, such as passion, commitment, and interpersonal abilities. However, hard skills will assist in functioning within an organization. The University of Vermont suggests that those interested in non-profit organizations develop the below hard skills:
Event planning
Budget management
Advocacy
Program Development
Management
Grant writing
Communication skills, both written and verbal.
Some of these skills will be used in every role within a non-profit organization. Others will allow you to have a more flexible function, as you will be able to assist in many situations.
Higher Education to Seal the Deal
With the broad nature of the non-profit industry, any major that develops and hones a set of skills will be of use to most nonprofit organizations.
Follow your passion and earn a bachelor's or master's degree that you believe would develop your passion into a useful tool for a non-profit organization. Having some form of higher education will assist you in earning a paid position within a non-profit organization.
Some degrees are inherently geared towards nonprofit careers. Earning your Masters of Organizational Leadership(MSOL) will develop skills that will enable you to enter into an administrative role within a nonprofit organization. This degree is widely considered to be an alternative to a Masters of Business Administration (MBA) and is ideal for the nonprofit sector. An MBA will focus more on financial and business aspects of management, while a MSOL degree will focus more on the psychological and social aspects. Topics that will be covered include:
Leadership theory and finances
Organizational behavior
Effective communication skills
Multicultural organizations
Decision-making techniques
Each of these skills will be helpful for those seeking administrative positions within nonprofit organizations.
Prepare Before and After School
In several industries and careers, education is a prime factor in becoming involved and successful. However, in nonprofit jobs, merely being involved in an organization can prove to be extremely valuable. Education will certainly help advance your career in a non profit organization, but passion and dedication will help create and propel it.
This guest article was written by Charles Jimenez who is graduating this winter with his masters degree and is currently a volunteer for several organizations in hopes to work for Greenpeace upon completion of his degree.
Please subscribe to my blog using the RSS link or email updates,follow me on Twitter, or on Pinterest.
If you enjoyed this post please click on one of the icons below and share the love.