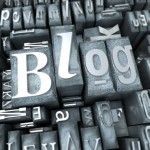 It's the New Year and, as always, the word "resolution" gets bandied about in many conversations at this time of year. Here, at TotallyUniqueLife, I'm interested in what your resolutions are for the coming year when it comes to blogging. I know that all of my readers are not bloggers, but I would imagine that a large majority are blogging regularly. If you currently have a blog, I'd really like to hear about how you plan on increasing your blog traffic in 2010. For what it is worth, my priorities are to do more guest posting and to refine my blog design. If you're interested in reading any of my guest posts of 2009, please see the right sidebar under "Guest Posts".
Now let's hear from you… Please take my poll!
[poll id="3″]
I'd love to hear your comments about your plans for this year and, if you chose "Other", I'd like to know what you plan on doing to increase traffic to your blog.
Please subscribe to my blog using the RSS link or email updates and follow me on Twitter.
If you enjoyed this post please click on one of the icons below and share the love.