This is a guest post by Chip Turner. If you'd like to guest post on this blog, click here.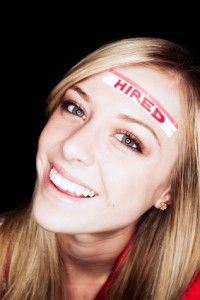 If you are struggling to pay your bills and save for your retirement, you are not alone. The recession has affected a lot of Americans and has forced many of them to look for side jobs to survive. Whether it is starting your own business or picking up a part-time position with another employer, a side job can help you get ahead in today's economy. Here are some tips on how to find the right side job.
Evaluate Your Situation
Prior to looking for a side job, it is very important to evaluate your situation. Figuring out where you are in your life will help you determine what kind of side job will be right for you.
For example, if you have kids and your spouse works, you might want to consider working from home so that you can watch them. There are plenty of freelancing jobs you can look into including writing, editing, and web designing. The great part about freelancing is that it allows you to have flexible hours. Freelancing, however, does not always provide a steady flow of work in the beginning, so you have to be ready for that.
Assess Your Skills and Interests
In order to find the right side job, you have to determine what exactly are your skills and interests. Then, figure out how you can use your skill or hobby in a job. For example, if you enjoy makeup, consider getting a part-time job at a makeup counter in a local department store.
Getting a job at a department store will allow you to work nights and weekends, which will likely not interfere with your full-time job. When you work at a department store, however, you will be required to be on your feet for long hours and work several holidays throughout the year.
If you are good at writing, you should consider starting your own blog or signing up for some freelance writing websites. Many businesses are in need of good writers, so put your skills to use. If you have a passion for photography, try starting your own photography business. For example, you can take pictures of weddings and proms.
Use Your Contacts
It is a good idea to use your contacts to find a side job. Ask your friends and family members if the company they work for has any open positions available. It will be easier to land a position in a company if you personally know someone who works there. Consider joining LinkedIn which is an online site that keeps you connected to former and current co-workers as well as potential new contacts. This is a way to reach out to people for job leads who already know your working habits.
Find a Second Job in Person
Visiting businesses in person can be a great way to find a second job. Whether you visit a local restaurant or hotel, make sure to show up with a polished appearance and upbeat personality. Introduce yourself to the manager and ask him if there are any open positions available. If there are, fill out an application and tell him why you would be a good fit for the company.
If you are willing to put the time and effort in, working another job can help you catch up on your bills and save money for your retirement.
This guest article was written by Chip Turner on behalf of Kendall College's Business School, a great undergraduate business school to help you achieve your career goals.
Please subscribe to my blog using the RSS link or email updates,follow me on Twitter, or on Pinterest.
If you enjoyed this post please click on one of the icons below and share the love.