Sanding test? What's that? Never heard of the sanding test? And what does it have to do with relationships? Well, now that I've got your attention, let me elaborate. I love to work with wood. I'm not an expert woodworker but I really love it. The big benefit to me is that I sit at a desk for my full-time job looking at a computer screen. I like my job and it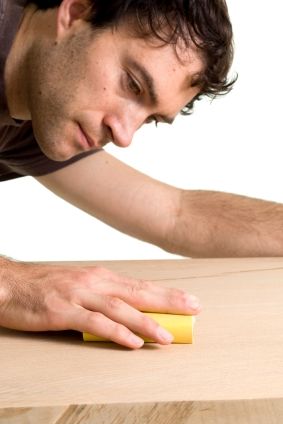 pays well and I work with mostly really good people. But, when I'm not at my job, I like to balance it with other activities like working in the yard, working out at the gym, and woodworking.
I was recently working on a Lazy Susan for a close friend and the wood I was using was cherry. When you make a table top or a Lazy Susan or any item made out of wood, it typically involves joining two or more pieces of wood together at their edges with glue and clamps. So, even with wood in a rough state, you are trying to match the grains so that when the pieces are glued together there is a flow to it. You are also trying your best to align the grains to maximize strength as well. After the glue-up is done the next step is to move onto the sanding of the wood.
When you sand wood you start with the coarsest grit and then get progressively finer. As you are sanding the wood, as I was doing the other day, the grains can change with each minute layer being sanded away. Almost like a living thing, over time, the complexion of the wood changes. Small knots may appear that you didn't see until you began sanding. By the time you get to the finest grit you now have a really good idea of how the grains of your tabletop will finally look. And it may look completely different than when you started.
As I was in the zone the other day sanding away at the wood, I started thinking about wood and how it can relate to unhealthy or healthy relationships with friends and family. As time goes by in a relationship, we know the people we can depend on and we know the ones we can't depend on. The true grains of those acquaintances come through over time just as the true look of the tabletop is exposed as you sand more and more small layers off. It is only then when you will conclude whether or not that acquaintance stands the test of time as far as reliability and integrity is concerned.
I hope you find that the relationships with your friends and family have remained stable over the test of time. Think about the sanding test and hopefully the people closest to you pass with flying colors!
Please subscribe to my blog using the RSS link or email updates and follow me on Twitter.
If you enjoyed this post please click on one of the icons below and share the love.