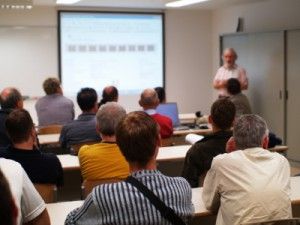 In my latest post on WorkAwesome, I wrote an article called 11 Tips for Training People at Work. If you have ever had to give a training class at your workplace you may find this post interesting and informative. It is no small feat to put together a first-rate training class on any topic. These steps help you to do it right the first time. If you have any other suggestions that could add to the article please leave them as comments here or on WorkAwesome.
Please subscribe to my blog using the RSS link or email updates and follow me on Twitter.
If you enjoyed this post please click on one of the icons below and share the love.