This is a guest post by Thomas Warren. If you want to guest post on this blog, click here to get more information.
The idea that college is only for kids who are straight out of high school is completely unfounded.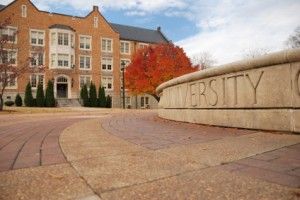 It's never too late to continue your education. And there are plenty of reasons to do it, from reaching a personal goal, to improving your job prospects, to enriching your life. But if you've been out or school for a while, or you've never reached the level of secondary education, you may be in the dark when it comes to applying, scheduling, and attending college. Luckily, there is a lot of help available for those who wish to pursue a higher education.
Preparation
You'll want to form a clear idea of your educational goals before you decide where to apply. Are you interested in law, social sciences, mathematics, language, or one of many other fields? Your area of interest, along with your location, budget, and willingness to travel, will determine which schools you consider. Most institutions of higher learning also have strict GPA requirements. If grades weren't your strong suit in high school, or if you scored low on standardized testing, you may want to consider beginning with a community college so you can build up a good GPA and get your general education classes taken care of for far less cost.
Application
Once you have an idea of your field of interest, you need to fill out applications. Most colleges now feature online applications through their web portals so you can apply remotely. You can even consider online colleges that will allow you to take classes from the comfort of your own home. Just be aware of the deadlines for applicants. Most colleges require you to file in spring, or even winter, for admittance in the upcoming fall semester.
Funding
Once you've been accepted and chosen an institution to attend, you'll need to come up with tuition and other expenses. Since you are probably independent, over the age of 25 or emancipated, you may be eligible for federal financial aid dependent upon your salary. You can apply for federal money at FAFSA, but you should also look into scholarships. Although those offered by colleges have become scarce during the recession, there are many websites, like Fastweb, that will help you find independent scholarships to apply for based on your interests and talents. If all else fails, consider student loans, which won't require payment until graduation, or less expensive schools. Be honest with yourself about what you can afford. If you're retired and you don't expect your degree to lead to employment, maybe an Ivy League education is the wrong goal.
Class scheduling
This will depend a lot on your lifestyle. If you work part-time or full-time, it can seriously impact both the number and type of classes you take. For example, those with full-time employment should not take more than a part-time schedule (1-2 classes per semester). Also, if you've been out of the game for a while, give yourself time to ease back into it. It's not like riding a bike. You need to re-train your brain to function on a level of intense learning, so don't set yourself up for failure by overdoing it.
Tools
Now that all your ducks are in a row, you're worried that a pen and legal pad may not pass muster once you enter the classroom. This is a valid concern if you're re-entering the world of learning after a long hiatus. While tried and true methods of note-taking are still perfectly acceptable, why not give yourself a leg up by joining the computer era? A laptop, or netbook, is the preferred utensil of modern students because it's quick, easy, and stores all of your files in one place. You may also want to consider investing in an e-reader. If you're against hauling thirty pounds of books around campus, this is a great alternative. Many textbooks are now available in eBook format, and you could store them all in a piece of equipment that weighs less than a pound. While Amazon's Kindle seems to offer the most options, you can also check out Apple's iPad and the Barnes & Noble Nook. Many include Wi-Fi and other handy extras like highlighting and note-taking capabilities and you can skip the chaos of the campus bookstore.
The main thing to remember is that there is no reason to be intimidated. You're not going to be the only person on campus over the age of twenty-four. And you bring something to the table, as well. Your life experience can add to class discussions and you may find yourself teaching as much as you learn. Plus, your professors will probably appreciate some adult company in class. If you have the time, the money, and the desire to return to school, there's absolutely nothing to stop you. So don't let fears and misconceptions hold you back. Simply arm yourself with the necessary knowledge and tools to make your tenure in college a success.

Thomas Warren is a content writer for GoCollege, one of the oldest and most trusted resources to guide students on how to finance and succeed in college.
Please subscribe to my blog using the RSS link or email updates and follow me on Twitter.
If you enjoyed this post please click on one of the icons below and share the love.