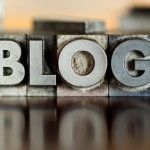 Through the wonder of Google Analytics, we, as blog owners, can monitor what posts or pages are popular on our blogs. It helps us to gauge what type of content is of interest to our audience. Continually reviewing and analyzing metrics related to your blog is one of the jobs of a successful blog owner. Talk to any successful blog owner and they will tell you historically what were their most popular posts. This goes hand-in-hand with the old adage that says:
"You can't improve what you don't measure."
So I would like to share with you my Top 5 pages and welcome you to read them. So let's get on with it.
Please subscribe to my blog using the RSS link or email updates,follow me on Twitter, or on Pinterest.
If you enjoyed this post please click on one of the icons below and share the love.