Besides the financially savvy or those of you who are destined to be accountants or financial managers, who really enjoys making budgets?  No one!  If living paycheck to paycheck,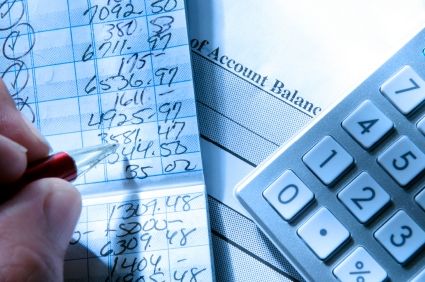 worrying about paying your bills, coming up short, stress, and the inability to save for those higher ticket items such as vacations, is a lifestyle you enjoy, by all means skip the budget.  If your dreams are greater than that and you want to improve your financial management, then making a budget is one necessary evil that you cannot avoid.
Do not be alarmed, the budget project is not as difficult as one might think.  A personal budget starting point should always begin at income.  How much money is coming into your household?  Your home budget must be considered thoroughly. Start with the total dollar amount as the top line item.  Next, list your bills as individual line items.  Go through your bank statements and check to see what the absolute most is that you spend on all of your bills.  Be sure to include water, sewage, natural gas, cable, phone, electric, entertainment, grocery, loan and credit card payments, charitable contributions, car and mortgage payments, insurance, gas, and anywhere else your money goes on a regular basis.
After one determines where there money is going, they should then determine how much income they have left over.  It is important to only spend 90% or less than your monthly income; save the other 10% in an emergency fund.  Check for luxuries disguised as necessities, this may be where precious dollars can be saved.  For example, your cable could be reduced to a basic plan, or you could live without cable at all.  Is it really necessary to have a home phone and cell phones?  Also, be aware of unnecessary cash leakage.  It is easy for those little ATM fees to add up, or even those 411 calls.  Stop handing your hard-earned dollars over to those extra fees and charges.
Lastly, do not count on year-end bonuses, and cost of living pay raises.  Bonuses are never guaranteed, and neither is employment.  Cost of living pay raises are for just that, inflation and ever rising gas prices.  Live off of what you make now, and anything else count as an extra blessing.
This guest article was written by Chuck Roach, Business Law and Bankruptcy Attorney, who has practiced law in Indiana since 1992.  He is a graduate of IU School of Law and the University of Notre Dame, and Roncalli.  He has served three years as Chairman of the Corporate Counsel section of the Indiana State Bar Association while corporate counsel for one of Indiana's largest Corporations. For more financial management or debt relief assistance from a Local Indianapolis Bankruptcy Attorneys please feel free to contact us.
Please subscribe to my blog using the RSS link or email updates,follow me on Twitter, or on Pinterest.
If you enjoyed this post please click on one of the icons below and share the love.