This is a guest post by Jennifer Williams. If you want to guest post on this blog, click here to get more information.
Anxiety and freelancing seem to walk hand-in-hand. Forget the fact that most creative types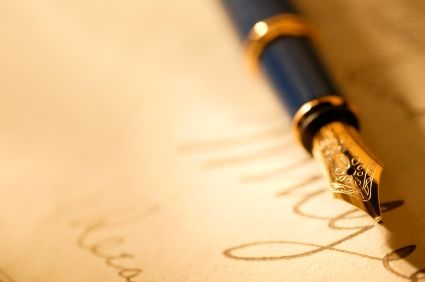 who are drawn to freelancing are also prone to anxiety and difficulties with self-management. Ignore the fact that working for yourself puts your entire livelihood on the line. Instead, just remember: Freelancing is hard! Organizational skills are important as a freelancer.
You're managing all your clients, contracts, deadlines, acquisitions, finances, and more. It's not exactly surprising that stress comes with the territory. That brings us to the real question of the hour:
How can you avoid freelance anxiety?
While books have been written covering this topic, one of the key factors should be zoomed in on. That factor is consistency, and it's usually the missing link when a freelancer winds up in turmoil.
Consistency in work habits is a skill that is developed over time, but there are certain resources you can use to help it come a little easier. One of those tools is your email inbox. Beware though- when not used correctly, the inbox is as much a sword in your side as it is a tool in your hand.
Freelancers tend to be email junkies — intent on whiling away their hours staring at whatever messages they've received. As such, the first step toward reclaiming your inbox organization system is to set up a devoted work email.
It's a good idea to invest in email hosting that allows you to put your own domain name on the end; nothing says "Look at me, I'm new at this!" quite like a @hotmail.com address trailing behind your messages.
Having this dedicated email hosting can also help you access better email options and, more importantly, avoid distractions.
Once you've got your work email account set up, you will want to integrate a few other features. Here are three of those features and a brief explanation of why they're important:
Calendars and to-do lists.
Little things like Google Calendar and Remember the Milk can help you organize the items you have on your plate in a way that prods you appropriately. You cannot forget your organizational skills. Remember Milk and GCal reminders can send you inbox notifications to remind you of upcoming deadlines, scheduled phone calls, and so forth.
Labels, filters, folders, and offline access.
If you invested in decent email hosting, you should have unlimited storage and archiving capabilities. You'll want to make sure it's all set up in a way that allows you to access important documents quickly and effectively. Folders, filters, and labels are a great way to divide out emails, while offline access can help keep you productive if your router decides it hates you.
Online documents.
The ability to store and import word documents, spreadsheets, and presentations is great. Being able to share those documents with anyone you please is awesome. Being able to collaborate in real time with other people? That's five kinds of fantastic.
With tools like these set up in your inbox, your email can quickly become a productive, well-organized method of getting to work.
As you use these resources and build a consistent work pattern and improve on your organizational skills, you will be able to reap the many rewards of the freelancing world and avoid freelance anxiety.
Jennifer Williams is a writer, turned traveler, turned blogger, that's pursuing her love and interest of technology, blogging, social media, and the like. You can follow her on
Twitter
, or catch her posts on
Techsplosive.com
Please subscribe to my blog using the RSS link or email updates and follow me on Twitter.
If you enjoyed this post please click on one of the icons below and share the love.