This is a guest post by Richard Hemby. If you'd like to guest post on this blog, click here.
In today's fast-paced world, excellent time management skills are a necessity for business executives and busy moms alike. With so many goals to achieve, our lives can quickly become overwhelming with productivity adversely affected. For those truly dedicated to managing their responsibilities well and achieving their personal and business goals, there are a few time management systems on the market to help foster success. Time management tips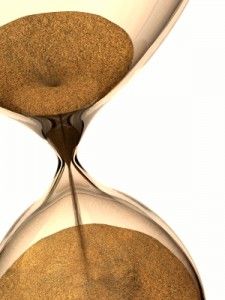 can help us immensely in our daily lives. Today, we will cover 3 of the most popular frameworks: Getting Things Done System (GTD), the Zen to Done System (ZTD), and the Autofocus System.
The GTD System
The GTD System was developed by international author and lecturer, David Allen. It utilizes two key elements, control and perspective, in the management of time. The guiding principle behind this system is that through recording task lists externally one frees up the mind. Consequently, if the mind is freed from having to remember all the tasks that need to be completed, it can actually concentrate on the completion of those tasks. Therefore, Allen advocates that followers write everything down as it comes to mind and process those notes so that everything has a place. In addition, to-do lists should be broken down into various lists
based upon what can be done now. The GTD System also addresses projects, workflow, and the very important weekly review. Allen also suggests using a system of folders (called a tickler) and a simple, alphabetical filing system as a means to keep all upcoming events in sight. While this time management method can theoretically be followed through traditional paper tools such as notepads or index cards, there are numerous software applications available for purchase to assist the user in implementing the GTD System, and David Allen himself recommends using a PDA or a personal computer for maximum benefit from it.
The ZTD System
The ZTD System was created by productivity blogger Leo Babauta and draws upon some of the concepts in the GTD System. It purports to be the "ultimate simple productivity system." Babauta developed the ZTD System in response to shortcomings he found while following the GTD System himself. His main focus in developing this system was on those personality types he felt might not be able to fully implement the GDT System. For example, the ZTD System focuses on changing one habit at a time rather than making a series of habit changes at once. Barbauta felt the primary flaw with David Allen's system was that many people could not follow through due to too much change at one time. Instead, Barbauta advises followers of the ZTD System to adopt it in phases. In addition, his system proposes to be more focused on actually doing, more structured, and more simplified in addressing goals. The ZTD System is essentially a set of ten habits that will allow the follower to get things done. These ten habits, to be practiced at most two to three at a time, include collecting, processing, planning, doing, using a simple system, organizing, reviewing, simplification, routine, and finding your passion.
The AutoFocus System
The Autofocus Time Management System was introduced by British author Mark Forster. The Autofocus System emphasizes making intuitive choices and approaching any to-do list as a series of sub-lists. This simple system consists of maintaining one long list in a ruled notebook of everything that needs to be done and adding items at the end of the list as necessary. The follower then tackles that list by quickly reading it without following through, then slowly reviewing the items to find one that stands out, and ultimately working on that item for as long as wanted. The process repeats itself as unfinished or repetitive items are re-entered at the end of the list. Forster refers to this kind of system as "structured procrastination." He explains that the Autofocus System works by "providing a framework which balances the rational and intuitive parts of the brain." Forster asserts that users of his system will experience less stress, a much increased volume of work, faster processing of routine tasks such as checking email and returning telephone calls, and a more thorough processing of major tasks. Forster continues to
revise his system, so there are actually four systems currently available including Autofocus 1, Autofocus 2, Revised Autofocus, and Autofocus 4. Each varies slightly and any version can be used as desired, but they are all based upon the core principles of the first.
For anyone looking for a time management system, many options are available to fit the user's particular personality and needs. Each of these systems has a legion of fans and can send anyone looking for time management tips well on his or her way to accomplishing goals and improving quality of life.

This guest article was contributed by Richard Hemby, a freelance writer based in Seattle, Washington who writes about online degrees and college related topics for Online College Guru, a directory of online colleges. You can also follow him on Twitter.
Please subscribe to my blog using the RSS link or email updates,follow me on Twitter, or on Pinterest.
If you enjoyed this post please click on one of the icons below and share the love.