This is a guest post by Carrie Mcpherson. If you'd like to guest post on this blog, click here.
Managing the household and keeping up with the everyday demands of life is not easy, especially for a single Mom. It seems like there is always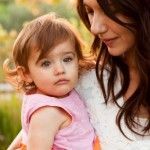 something on Mom's to do list and since I started back to school, Mom's schedule became a little more hectic.
For everything to run efficiently I have to constantly plan my days.  They will probably bury me with a notebook and pen but that is the only way I can stay above water.
In all seriousness, between taking care of my kids, work, classes, and running the home, I found a few simple tools that I absolutely cannot live without and if you use, and keep up with, will be your best friend forever.
1. Notebook
A notebook is glued to me at all times. Throughout the day, I write notes to myself so I can transfer to my Family schedule at the end of the day.
2. Family Planner
I would like to thank whoever invented the family planner because it is my best friend! I keep it with me at all times. Within my family organizer, there are some wonderful tools to help you get through your day.  The family calendar, the daily schedule to-do list, and the address book all come in very good use.  I usually list all my notes for the day and then take it down into 15 minute increments every step of my day.
3. Folders
I have daily, weekly, monthly, and yearly folders that I keep important information that I need to remember for each day.  This way I'm not shifting through huge stacks of papers.  For the weekly folder I usually copy a to-do list into each so I can keep up on what needs to be done for each day.  I like to keep info in the monthly folder when car maintenance or homeowners insurance is due.
4. Cleaning Schedule
The cleaning schedule and organizer is something the kids and I love to use.  I set it up so each day has a series of chores that need to be completed. Once each chore is completed, my kids get to put a sticker on their chores
calendar.   It keeps them motivated and helps me get the house clean!
5. Grocery Planner
Even though I have a section in the family planner reserved for coupons, I keep a running list on the refrigerator of any food item that I may run out of.
6. Banking Planner
Using a checkbook if you are making purchase while you are out is very useful so you don't forget to record it.  I also use Quickbooks to get organized when it comes to the bills. Every bill has a code and every expense has a code and it's easy to pull up a spreadsheet with totals of where our money is going.
7. Class Organizer
My class organizer helps me keep up with what is going on with classes, when I have tests, papers, or anything else that I need to be prepared for.  It helps me stay organized and on my toes when it comes to my classes.
Making good use of my time is mandatory which is why I am always planning. Whether it is getting outfits ready ahead of time or planning my meals for the week, I try to plan everything out the best I can.
These are just a few of my favorite tools that have made my life easier as a single mom and guaranteed to keep me organized and going throughout the week, month, and year.
This guest article was written by Carrie Mcpherson who is a single mother of two, works full time as a nurse, and attends accelerated rn to bsn online classes. With her busy schedule, Carrie is a strong believer in time management and being organized.
Please subscribe to my blog using the RSS link or email updates and follow me on Twitter.
If you enjoyed this post please click on one of the icons below and share the love.