This is a guest post by Rachel Hurley. If you'd like to guest post on this blog, click here.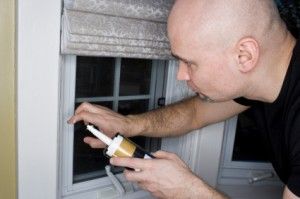 Let's face it; summer is well and truly over. October is certainly the time to pack up your flip-flops and strappy tops, and release your winter clothes from their vacuum-packed storage prisons.
Saying goodbye to the warmer weather may be upsetting but there's a definite sense of glee that comes with pulling on a pair of warm woolly socks and snuggling up in a blanket by the fire. Here are a couple of tips on how to be ready to welcome winter with open arms.
1. Get your soup on
Summer is a great time to indulge in healthy eating, with the abundance of seasonal fruit and vegetables available. During winter, on the other hand, we all tend to overindulge in warm and hearty foods such as pies, puddings, and roast dinners. These dinners might taste great, but they're not wonderful for the waistline. Instead, try soup.
Making soup from scratch is one of the best ways to stay warm, while ensuring you're eating healthy. You can make it as plain or as exotic as your palette desires. Try boiling up your favorite seasonal vegetables in some stock and then blending them together when soft. To give your soup a kick, try adding chili powder or crushed red pepper to traditional tomato or experiment with various herbs and spices for a fuller taste. You can even freeze it in batches to eat at a later date.
2. Ready your winter clothes
If you've kept your winter clothes in storage, they might smell a little musty when you get them out. So, when you've retrieved them give them a good airing on coat hangers. Alternatively, send them for a spin on your tumble dryer's refresh cycle to rejuvenate them without having to give them a full wash.
3. Winter-proof your home
If you don't already have insulation in your walls or roof, now is the time to invest. Around a quarter of a property's heat is lost through the roof. This is also the ideal time of year to get your boiler serviced to ensure it is ready to see you through the cold winter. No one wants to be left high and dry without heating when the temperature starts to plummet. And if you have a fireplace and haven't had your flu cleaned since last winter, now is the time to do so.
4. Save for the Holidays
Unless you're an early bird, it's probably still too early to start your Holiday shopping. However, you can start saving to make sure the festive season doesn't leave you high and dry in the wallet. Christmas reportedly pushes a third of people into debt, so it makes sense start saving well in advance rather than putting the whole thing on your credit card.
5. Service your vehicle before it snows
Snowy streets and icy roads can play havoc with a vehicle that isn't prepared. Book your car in for a winter service to ensure your car's tires are ready to grip the roads, and invest in some rock salt and de-icer to help you get off your drive in the colder weather.
Winter can actually be a welcome season if you ensure you are ready for the most wonderful time of the year. If you heed some of these tips, hopefully you'll kick off the winter season in style.
This guest article was written by Rachel Hurley who writes for Appliances Online When she isn't trawling the web for new ways to battle the seasons she enjoys grabbing a cold beer and relaxing on the couch.
Please subscribe to my blog using the RSS link or email updates,follow me on Twitter, or on Pinterest.
If you enjoyed this post please click on one of the icons below and share the love.