This is a guest post by Gemma Wills. If you'd like to guest post on this blog, click here.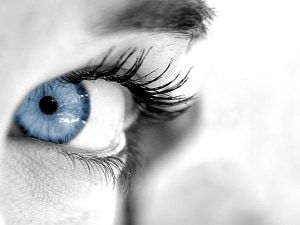 Convenient, affordable, and discreet – contact lenses have grown in popularity over recent years. People are increasingly turning to lenses for their ease of use and the visual freedom they offer in comparison to wearing glasses.
There are some essential things that all contact lens wearers should know in order to protect their eye health while wearing lenses. Here are some top tips for contact lens wearers.
1. Cleanliness is Key
Always wash your hands thoroughly with an antibacterial wash before putting lenses in and taking them out. This will help to keep your lenses sanitary and your eye area hygienic. An antibacterial hand gel may be useful to keep in your bag for easily removing lenses on the go.
It is also important to keep your contact lens storage case clean at all times, and only wash your lenses with a specialized, fresh solution.
2. Have Regular Eye Checkups
Regardless of whether you're a contact lens wearer, it's important to attend regular eye tests so your optician can check your overall eye health and to ensure that your prescription is up-to-date. Opticians recommend an eye test at least once every two years although for contact lens wearers, your retailer may require yearly exams.
Visiting your optician also offers a great opportunity to ask any questions you may have about your eyes or vision. If you would like to try another brand of contact lenses, booking an appointment is the perfect opportunity to get their professional opinion. Similarly, you can refresh your memory on what the best contact lens wearing, cleaning, and storing routine is for you.
3. Always be Prepared
If you work in an office environment, or in a workplace where your work heavily relies on the use of a computer, you may find that you experience dry eyes. This is because reading or staring at a computer screen will slow your blink rate down, meaning your eyes produce less moisture. You should always carry a pocket sized solution and your lens case with you, in case you need to remove your lenses in the office or on the go. Having a bottle of eye drops is also a good idea to provide instant relief from any dry eye symptoms you may experience.
4. Choose your Contact Lens Retailer Carefully
You may choose to buy your lenses online, due to the lower prices compared to the high street and the convenience of having them delivered quickly to your door. If you decide to order your lenses online, it's important that you choose a reputable reseller, as contact lenses are a medical item. Avoid non-specialist sites, and make sure that you opt for a company that has lots of customer testimonials to back up any claims they may make.
5. Contact Lenses and Makeup
If you wear eye makeup such as eyeliner or mascara, make sure you always insert your lenses before applying. Not only will this help you to see better, but it will also significantly reduce the chance of getting makeup on your contact lenses.
Also remember to remove your contacts before taking your makeup off at night, and don't use makeup products for longer than three months to keep your eye area as sanitary as possible.
This guest article was written by Gemma Wills who works in the optical industry for online contact lens retailer NextDayLenses, and regularly blogs about eye health among many other related subjects. In her spare time she enjoys cooking and reading.
Please subscribe to my blog using the RSS link or email updates,follow me on Twitter, or on Pinterest.
If you enjoyed this post please click on one of the icons below and share the love.