This is a guest post by Kaylee Wilson. If you'd like to guest post on this blog, click here.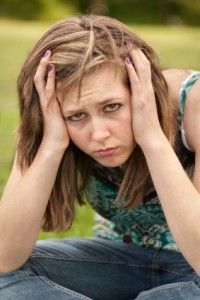 Drugs can alter a person's entire life, starting from the time that they are very young. There are many examples of lives that have been ruined by drug use, the selling of drugs, and the consequences of those actions. If you are a parent and you are concerned about your child, you should do everything that you can to turn his or her back against drugs.
1. Lead by Example
The best way that you can influence your child's life is by setting a good example. Even children who do not want to admit it often lead lives that resemble the lives of their parents. They will have similar values, desires, and lifestyles. If you set a good example for your child by avoiding drugs yourself, the odds are far higher that he or she will not be drawn to them.
2. Start Early
You should also start educating your child about drugs when they are still young. Children learn things at a young age that they carry with them for the rest of their lives. They will also be more receptive to advice and instruction at this age, and you can shape their personalities more than you can when they are older. Lay a solid foundation and the child will naturally grow up in the same fashion.
3. Discuss the Ramifications
You should also discuss the ramifications of drugs, in both a legal and physical sense. Do not just tell your son that he cannot do drugs. Tell him why. Talk about overdoses, jail terms, and things of this nature. Teens often fight back against parental instruction if they do not know why it is being given.
4. Take Action
If your child is already using drugs and you want to put a stop to it, you must take action. Do not just hope that things get better. You need to confront the teen and then help him or her to overcome any addiction that may go along with the drug use.
5. Do not Succumb to Denial
The worst thing that you can do as a parent is to believe that your child can do no wrong. You need to love your child, but do not be blinded by this love. Do not let yourself go into denial because you do not want to believe that your child may have faults. He or she needs your help to get past these faults. Your support is crucial. If you deny that anything is wrong, things could quickly start getting worse, leading to a downward spiral. Stepping in right away can prevent this outcome and turn things around.
There are many temptations out there in the world for our children. Educating them properly early in life and supporting them should they have a problem, will hopefully show them that you will always be there for them in good times as well as in trying times.
This guest article was written by Kaylee Wilson who is a proud single mom and a professional writer. She currently contributes at The Family Compass. TheFamilyCompass.com brings together a vast collection of resources that will help families find their bearings.
Please subscribe to my blog using the RSS link or email updates,follow me on Twitter, or on Pinterest.
If you enjoyed this post please click on one of the icons below and share the love.