This is a guest post by Anne Lim. If you'd like to guest post on this blog, click here.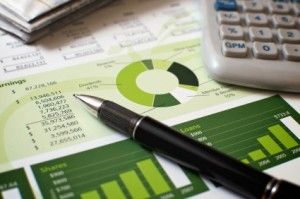 With the economy still recovering from the recession, many people find themselves with low credit scores. While it will take time to rebuild your credit, there are many proactive steps you can take to get your credit back on track. Below are five easy-to-follow tips to help you fix your credit.
1. Get an Annual Credit Report
Start by getting a copy of your credit report each year. All three credit bureaus will offer you a free report once per year, but keep in mind you will have to pay if you would like your credit score too. By getting your credit report you can check for any inaccuracies and see the progress you are making each year. If you find an error, contact the credit bureaus individually to file a claim.
2. Pay Off Smaller Debts First
If you have a mountain of credit card and loan debts and are struggling to find a way to pay them off, focus on eliminating the smallest debts first. Focusing on your larger debts or the debts with higher interest rates might be tempting, but you can pay down your debt faster by paying the minimum amount due on all cards and loans. For example, take your smallest credit card or loan and pay as much as you can each month until it is paid off. This will free up more money for you to move onto your next smallest bill until it is paid off. This process will give you more open lines of credit with zero or low balances faster than paying off a little bit extra on each card every month.
3. Ask For Lower Interest Rates
To help ease some of the pressure, call each of your credit cards and ask them if they can offer you a lower interest rate. They may not be able to, but you never know until you ask. While you are calling, ask if your credit cards offer debt transfer.
If you are able to transfer your debt to another credit card with a lower interest rate you can pay you debts faster. You can also pay your debts faster by making one larger payment instead of two small ones.
4. Get a New Credit Card
Even if your credit is bad and the only credit card offers you receive are for cards that require you to pay costly annual fees or signup fees, bite the bullet and apply for a new card—of course only do this if you can afford the new card. Then use this new line of credit only as a credit builder. Pay the card's balance down to $0 every month or two. This will show you have good credit history because you are able to leave the majority of your credit line open.
5. Pay Your Credit Cards on Time
All of your credit cards and loans need to be paid on time each and every month. If you have ever looked closely at your credit report you can see that it will show each time you make a late payment. If it helps, put as many of your credit cards and loans on automatic payment as you can manage.
It will take time to rebuild your credit, and your interest rates will be high until you do. However, by following the steps above and closely monitoring your credit reports, you will see your credit score begin to improve.
This guest article was written by banker and credit counselor Anne Lim. She also recommends protecting your identity with Protect Your Bubble ID Theft services.
Please subscribe to my blog using the RSS link or email updates,follow me on Twitter, or on Pinterest.
If you enjoyed this post please click on one of the icons below and share the love.