This is a guest post by Steward Gearlds. If you'd like to guest post on this blog, click here.
In today's fast paced world, we need ways to simplify our lives and our finances. Between work, family, and fun, we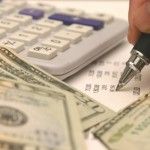 are always under time constraints. Regardless of how financially secure we are, it takes time to manage our finances to ensure all bills are paid on time. How to manage your money is something that we can all do better.  Not long ago, that meant dedicating at least one day a month to writing checks, balancing your checkbook, mailing out payments, and checking your bank statements against check stubs.
While you could still use that approach today, there are many ways to expedite this financial process.  Spend less time worrying about how to organize your finances by shifting all of your money handling processes away from cash and checks to electronic transfers.  Not only is this a more efficient way to deal with your finances, but it's more secure, virtually eliminates human error, and is very ecologically friendly since it virtually eliminates the need for paper.
Converting from a paper-based financial system to an electronic one isn't a difficult task, but there are several steps you will need to take to accomplish this goal.
1. Use Direct Deposit
The first step is to have your paycheck electronically deposited into your bank account. This will save you time and may even get your money to you faster.  You can arrange this through your employer who will need your Social Security number and bank information. In most cases, direct deposit gives you immediate access to your money as opposed to having to wait until you deposit your paycheck.
2. Use your Debit Card
Instead of paying for things with cash or a credit card, use your bank debit card. By using your debit card you don't have to worry about carrying cash that can be lost or stolen and you have a list of transactions available immediately so you can see how your money is being spent. If you prefer to use a credit card you will get the same
list of transactions, however you may have monthly and yearly fees as well as interest payments if you carry a balance forward.
3. Configure your Bills for Electronic Payment
The next step is actually a combination of actions. You now need to set up all of your monthly bills so you can pay them electronically. Virtually all of the bills you have to pay, such as your cable or satellite TV bill, your power bill, and rent or mortgage can be paid online.  Each company website will have its own process to go through to set you up, but the process is usually very simple and only has to be done once. You will just need the account number from each of the bills you want to add.  Most companies offer an auto-pay feature that will simply debit your account when the bill is due and email you a receipt. The benefit is that you do not have to be concerned about going to the various sites each month and paying your bill. The downside, however, is that it also means you don't have control over when the bill is paid or verifying the availability of funds prior to payment.
4. Consider an Online Bill Organizer
Another way is to employ a method that consolidates all of your online accounts into one place. Using an online bill organizer service, such as Manilla, gives you the ability to manage all of your bills from one site, with one login. You also can link your financial accounts and travel reward programs to Manilla so you can keep up with these accounts from the same place you manage your bills.
5. Consider Money Management Tools
For those who have investments such as 401(k)'s and participate in the stock market, there are ways to import data from brokerage accounts into packages like Quicken Premier and Microsoft Money. This gives you the ability to integrate all of your financial information into one program so you can keep track of everything at once. You can also easily export and analyze data from your online accounts like eTrade or Scottrade.
Today, most people use a combination of ways to pay for things including cash, checks, debit cards and credit cards. Unfortunately, unless you are using all electronic transactions, anything involving paper can lead to identity theft or can be stolen. Security around websites that do financial transactions is the highest available, so your information, as well as your money, is safe. Changing your financial routine from one based in paper to an electronically based one gives you more security, an easier, faster way to take care of paying your bills. This also gives you the opportunity to drill down to the bottom line with your finances so you can map out a secure financial future.
Converting to an all electronic format is easy to do and even easier to maintain once it's done. Paying bills has never been easier, more accurate, or more efficient.  If you take these steps related to how to manage your money, your financial life should be a whole lot easier.

This article was written by Steward Gearlds who enjoys researching and writing about ways to help people get their finances in order. From organizing bills allowing less time to be spent on them to paying accounts off early, taking care of your credit is an important priority in this economy.
Please subscribe to my blog using the RSS link or email updates and follow me on Twitter.
If you enjoyed this post please click on one of the icons below and share the love.