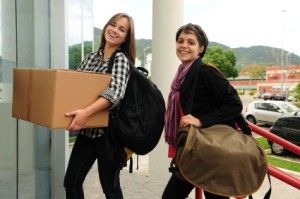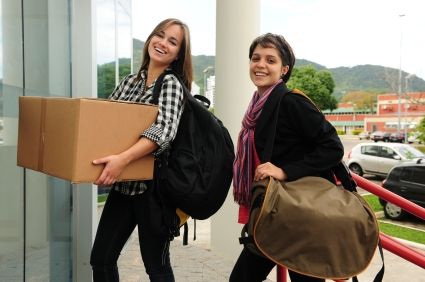 This is a guest post by Erica Taylor. If you'd like to guest post on this blog, click here.
The millennial generation, generally considered to be those born between 1983 and 2001, is currently the largest demographic in the U.S., comprising more than 40 percent of the total population. The children of baby boomers and Generation X, millennials have grown up in a very different world from previous generations. As a result, they have a vastly different outlook on the world — and different expectations for their life.
While not every student from this generation is "typical," some characteristics of Millennials are unique to this cohort and present challenges to student services professionals from older generations. Millennials, for the most part, have been more sheltered and protected from adversity than any other generation and have continually been told they are special. In some cases, this creates a sense of entitlement, but by and large, Millennials are more ambitious and achievement and goal-oriented than any previous generation.
Understanding how this generation thinks and what they expect from their college experience is an important skill for today's student services professional. Those working in the field of higher education administration should develop advanced skills in working with students, to give this age group what they need and ensure success. At the very least, it's important understand Millennials' top priorities and what they want from their college experience.
1. A High Level of Structure
Millennials have had far more supervision than any other generation. They were rarely left unsupervised and their parents were highly involved in almost every aspect of their lives. As a result, Millennials generally thrive with a high level of structure, which includes providing detailed explanations and instructions for most of their activities. Millennials need to be told exactly what is expected of them and will seek out guidance and help in resolving problems rather than attempting to solve problems themselves. Student services must provide clear procedures for handling common problems and be available to provide a higher level of guidance, particularly for new or younger students.
2. Cutting Edge Technology
Millennials grew up in an era of technology — many do not remember a world without cell phones or the Internet. As a result, they expect to have access to the latest technology in school, and they expect to be able to use technology to access the information and services they need. Student service departments must offer online access to important information and to allow students to complete tasks online at any time of day.
3. Career Planning and Job Search Assistance
While Millennials tend to be ambitious and confident, they also tend to have a greater focus on achievement rather than personal development. Studies also show they have unrealistic expectations in terms of career development, believing they will immediately land their "dream jobs" without having to work their way up the ladder. Student service professionals need to be aware of these trends and develop strategies to help students create a career plan that is both realistic and fulfilling.
4. Community Building Services
Millennials tend to be more team-oriented than any other generation and enjoy congregating in groups. These students are used to being in constant contact with each other and thus want opportunities to connect and build their community. Student services should create opportunities for students to connect with each other and strengthen those bonds, both socially and professionally. In addition, because Millennials tend to have strong bonds with their parents, both groups may expect to have many opportunities for parental involvement at the college level.
5. Positive Reinforcement and Acceptance as Individuals
Millennials, for the most part, have been told they are special and unique their entire lives and have received positive reinforcement from their families, teachers and coaches. They expect praise and thrive on positive reinforcement and want to be accepted for being individuals. They thrive on structure, and often turn to parents or other adults for help working through problems, which means Millennials also value counseling and support services. Making those services available, either in person or online, helps ensure student success.
The challenges student service departments face while working with Millennials are not unusual; every generation has struggled to relate to and work with those who came before and after them. Administrators can have the most difficulty when they attempt to make a younger generation conform to their values and expectations. By understanding what Millennials want and need, you will be better able to provide excellent service and foster a stronger, more satisfied student population.
This guest article was written by Erica Taylor who is currently enrolled in college and loves blogging about education, careers, and student life.
Please subscribe to my blog using the RSS link or email updates,follow me on Twitter, or on Pinterest.
If you enjoyed this post please click on one of the icons below and share the love.