This is a guest post by Jennifer Gilligan. If you'd like to guest post on this blog, click here.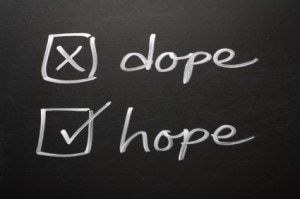 After you've kicked a habit for good, relapsing and diving back into that habit can be devastating. Here are a few life changes you can make to avoid relapse.
1. Rid Your Life of Toxic People
This may be difficult to do, but it must be done. If you've got a group of people that you love spending time with, but have the same issues as you do, you need to get rid of them. Those people can lead you to temptation, which inevitably leads to relapse. Surround yourself with positive people with non-destructive habits. The more removed you are from the substance, the easier it is to avoid.
You may be wondering exactly how to surround yourself with positive people instead of the toxic. The first step is getting out into the sober community. Establish a positive relationship with someone in a group that you attend, or the old man behind the counter at your local coffee shop. Start by looking in some other unexpected places where you interact with a lot of the same people. Perhaps you could branch out of your circle at work and find someone new to talk to. The options are limitless for reconstructing your inner circle of friends and support.
2. Choose Positivity
Building on the last point of finding a new set of friends, it's important to stay positive. This can be difficult, but when you surround yourself with positivity, it's infectious. Push the thoughts of your vices out of your mind. A positive attitude keeps the negative thoughts at bay.
Perhaps, you could take up an extracurricular activity of sorts. Maybe you could join the local recreation center's basketball team, take up yoga, or participate in instructed mediation. If you're looking for more ways to stay on top of your mood, find a hobby that would force you to interact with other people in your community that feel the same way you do; perhaps model car building or woodworking. Any constructive activity, sport, or hobby can be used to boost your mood.
3. Know When to get Help
You should know that it's perfectly okay to ask for help. Call your sponsor, therapist, or friend any time you are feeling temptation. If you don't think that you can do things on your own, that's okay, too. There are plenty of rehab facilities available and they're filled with people who are ready and willing to help you.
Nothing you're going through is unique to you, and many people have experienced it before. You may feel withdrawn, depressed, or resentful. This is normal, and you'll eventually start to calm down. Realize that no matter where you are in the world, there are resources at your disposal. You haven't used every resource until you've asked for help.
4. Get Plenty of Rest
Set up a healthy sleeping pattern. Sleep keeps us healthy. Addicts have irregular sleeping patterns thanks to the drugs tampering with their brain chemistry. During deep sleep, the brain regulates all of its chemicals and reboots the neurotransmitter system. A healthy sleeping pattern doesn't mean just getting eight hours of sleep, it means sleeping at night and staying awake during the day. While some schedules only permit you to sleep during the day, if you have a normal schedule, ignore daylight hours when it comes to your rest.
Make sure you have a nice quiet place to lie down and regain your relaxed composure. If you don't like complete silence, feel free to turn on a light CD and listen to some Jazz or a soothing ambient soundtrack. If you can't sleep, close your eyes and simply listen to the music. Eventually, your mind will still your body and you'll be able to relax and fall asleep.
5. Continue Therapy
Since you're sober, you're going to be going through a roller coaster of emotional issues, and your main course of treatment is now the one thing you're trying to avoid. You need to learn to resolve conflict in healthy ways. You should continue weekly appointments with your therapist for at least a year or two after you get sober, and continue your group meetings as well. This helps immensely with the healing process, and the therapist can provide tools to help you cope.
As part of your therapy, include those in your sober support network. Don't go through this by yourself. You can always have a fallback person to call in case you cannot get a hold of your therapist. This person will be able to help you remember the steps from your treatment until you're able to get to your therapist the next day. The most important thing through all of this is to have willpower. It can be limited, but only if you believe it's limited. Temptation is lurking at every corner. Have the willpower to resist it, and you can resist the next one more easily. You're only as strong as you allow yourself to be. Seek help if you need it.
This guest article was written by Jennifer Gilligan who is a freelance writer with a history in substance abuse. She is a heavy advocate for recover programs such as www.12keysrehab.com. Everyone deserves a second chance and it all begins with asking for help.
Please subscribe to my blog using the RSS link or email updates,follow me on Twitter, or on Pinterest.
If you enjoyed this post please click on one of the icons below and share the love.