This is a guest post by Kristine Vicencio. If you'd like to guest post on this blog, click here.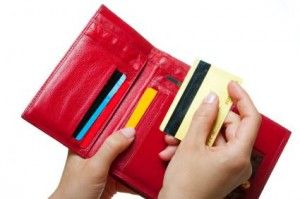 In today's market, more people are using credit cards than ever before. The average household has multiple credit cards, and uses them quite frequently. However, if you are new to the credit card market, you may be unfamiliar with the many benefits that they can provide. Here are a few of the more pertinent benefits that you need to be aware of when it comes to using credit cards.
1. Rebates
One of the biggest benefits that comes with using a credit card is that you can sometimes get rebates on your purchases. With many credit cards, they give you a certain percentage cash back on the things you buy. Some of them will give you a specific percentage back on all purchases, while they give you a higher percentage on purchases within a specific category. For example, you might get 3 percent back on purchases at gas stations and restaurants, while you get 1 percent back on every purchase. This may not seem like much, but it is essentially free money that you are getting for doing nothing.
2. Special Offers
When you use credit cards regularly, you can also take advantage of some special offers. Credit card companies have a lot of these with merchants, and they can sometimes get you special deals that you can't find anywhere else. For example, you might be able to purchase tickets to a concert at a discounted rate if you use your card. If you like the idea of being privy to special deals, credit cards can help.
3. Rewards Points
Another benefit that comes with using most credit cards is that you can accumulate rewards points. With rewards points, you get a certain number of points for every dollar that you spend on your card. Once you accumulate enough points, you can then use them to buy merchandise. For instance, you could use your points to buy an airline ticket, or to pay for hotel accommodations. You could use them to buy a new iPod or to buy new shoes. Most rewards programs are very comprehensive, and include access to many of the things that you will need to buy anyway at some point.
4. Improve Cash Flow
Using a credit card also has the potential to improve your personal cash flow. When trying to stick to a budget, it can be difficult to make some of the bigger purchases that you need to make. If you get paid irregularly, it might be hard to come up with the cash you need when you need it. With credit cards, you can make the purchases you need without having to worry about how much money is in the bank. You typically get a pretty large credit limit to work with. Once you get paid, then you can pay off the bill at that time. Many people who only get paid once a month or less frequently use credit cards to pay for everyday items. Then they just pay off the balance all at once when they get paid.
5. Security
When you make purchases with a credit card, you actually get to take advantage of a higher level of security than you can with other payment methods. Credit card companies typically provide fraud protection so that you are not liable for any fraudulent purchases made on your card. If you lose your card, you can simply call the credit card company and have it cancelled immediately. They can then send you a card overnight so that you can get back to spending. Most countries also have specific laws about credit card liability. For example, in the United States, you are only liable for $50 of fraudulent transactions no matter how much someone spends on your card. Credit card companies also use fraud detection methods to figure out when someone is using your card without your consent.
Overall, using a credit card can make things a lot easier on you as a consumer. If you will take the time to shop around and find a good card at a decent interest rate, you will be able to make big purchases without having to pay a large amount of interest to the credit card companies along the way. You can get more tips and information on using your credit card at thecardnetwork.co.uk.
This guest article was written by Kristine who is a freelance writer who is passionate about her dogs. She is a member of numerous animal welfare organizations and she exists to make a difference one step at a time.
Please subscribe to my blog using the RSS link or email updates,follow me on Twitter, or on Pinterest.
If you enjoyed this post please click on one of the icons below and share the love.