This is a guest post by Jane Smith. If you'd like to guest post on this blog, click here.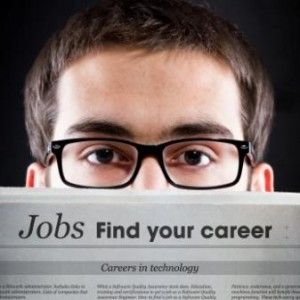 Around half of recent college graduates struggle to find jobs after graduation. The recession and job market crisis have taken a serious toll on recent grads who had hoped to find fulfilling, challenging careers right out of school.
Many have moved back in with their parents, and many have taken jobs that don't require a degree, just to pay the bills. Fortunately, things are beginning to improve, slowly but surely. It's easier for grads to find jobs now than it was two years ago, and economists predict that it will only get easier over the next few years. Still, if you're a recent graduate, you may feel as though you're stuck between a rock and a hard place. The good news is that there are steps you can take to become a more appealing job candidate.
Here are three things you can start doing now to bring yourself closer to gainful employment:
1. Clean up your Social Media Profiles
These days, when employers do background checks on applicants, they don't just check to see if those applicants have criminal records. They also check out their social media profiles to gauge how responsible they are. If you partied a little more than you should have in college, and you have the Facebook photos to prove it, you should consider deleting/untagging them.
Likewise, if you have any other questionable content posted on any of your other social media profiles, it's a good idea to erase that content and make your profiles private, with the exception of your LinkedIn profile. If you don't already have a LinkedIn profile, create one that highlights all of your professional and academic accomplishments. As a jobseeker in the digital age, it's critical that you manage your online reputation well.
2. Broaden the Scope of your Search
Simply checking the same job board every day and only applying to jobs listed on that board probably won't get you very far. To find the most jobs and reach the most potential employers, you'll need to spend time truly searching for jobs each day. This means going to multiple job boards, using job search engines like Indeed and SimplyHired, and going to the websites of individual employers. Effective and thorough job searching may also entail cold calling potential employers, dropping off your résumé at various offices, and asking friends and family members for leads. The more work you put into unearthing positions, the more likely it will be that you'll find the right job for you.
3. Optimize your Time
As a jobseeker, time is your biggest asset. Because you don't have a set schedule, however, you might find it difficult to manage your time well. If you want to be most effective at job searching, it's imperative that you carve out a daily schedule for yourself that allows you to accomplish particular goals during specific times. For instance, you might want to plan to spend six hours job hunting one day. For the first three hours, you might set the goal of finding six new job openings. For the remaining three hours, you might set the goal of applying to those six openings. After you finish applying to jobs, you might plan to take some free online courses to become a more skilled and qualified job candidate, or you might volunteer somewhere. Whatever you do, just focus on being productive with your time by setting goals and accomplishing them.
Finding a job as a recent college graduate in this economy can seem as difficult as finding a needle in a haystack. Approaching your job search situation well, however, can multiply your chances of finding a career. So, consider the tips above, and stay positive and persistent!
This guest article was written by Jane Smith who is a freelance blogger and writer for backgroundcheck.org and various other websites. In particular, Jane likes to offer insight and advice about managing your online reputation, setting career goals, and making healthy life choices.
Please subscribe to my blog using the RSS link or email updates,follow me on Twitter, or on Pinterest.
If you enjoyed this post please click on one of the icons below and share the love.