This is a guest post by Danielle McAnn. If you'd like to guest post on this blog, click here.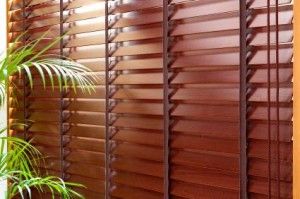 In a short couple of months the colder weather will start to settle in and you are probably wondering how you can keep your home cozy, without blowing the budget. Installing a heating system can be a real big job, not to mention expensive, but it doesn't have to be your only option.
Insulation is one of your best friends in combating the winter chill, and a great way to do that is by changing your window coverings. Blinds are a great option when it comes to window insulation, so we've come up with 3 reasons why you install them this winter.
1. There are great thermal options
When your main aim is to protect your home from the elements, thermal-lined blinds can keep the heat in and the cold out. More than just giving you privacy and keeping the light out, insulated blinds are a great weather deterrent, useful in both winter and summer, they really are value for money. Thermal lining is usually made from suede, polyester blends and faux silks, and best of all it doesn't have to be a dark color. If you have particularly cold or hot parts of the house, you could further reinforce your thermal blinds with an additional curtain covering.
2. They are versatile in style and function
Blinds are an incredibly versatile window covering; not only do they come in a large variety of colors and prints, but you also have a range of styles from which to choose. Each style functions in a different way; roller blinds, romans, verticals, venetians and blackout blinds all work in different ways and range in versatility. So no matter what you want to accomplish with your new blinds, there is an option for you. Some work up and down, some go across the window, some are better for larger spaces than others, like in front of sliding doors. No matter the decor of your home, there is a style to suit.
3. There are blinds for every purpose
Like I mentioned above, blinds are extremely versatile, but beyond the style and color of your blinds, you can also get them for all sorts of purposes. We've already discussed the benefits of thermal-lined blinds, but there are also timber and aluminum styles that keep light out while maintaining a cozy feel.
Or perhaps you only want privacy without blocking the light? There are sheer options that protect you from peering eyes, while utilizing the daylight. They are perfect for the home or office, considering the range of options available. Bold, solid colors can be utilized in the office while softer, more homely tones, make each room a comfortable space and even a fun space for kids with fun colors available.
Blinds are such a versatile option that no matter the style and decor of your home, you are sure to find design that suits your needs.
This guest article was written by Danielle McAnn who is a copywriter working with the Melbourne Blind Company who offer a range of functional and stylish window coverings. When she is not writing, she enjoys decorating her home.
Please subscribe to my blog using the RSS link or email updates,follow me on Twitter, or on Pinterest.
If you enjoyed this post please click on one of the icons below and share the love.