This is a guest post by Roger Elmore. If you want to guest post on this blog, click here to get more information.Whoops, parents told you to save all that extra loan money for more important things like books, but you indulged and bought yourself a fancy iPhone.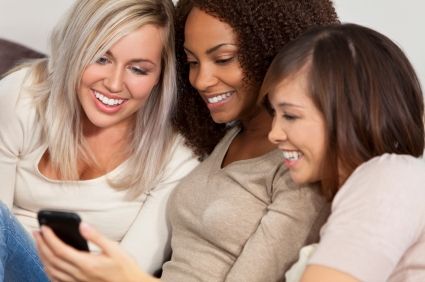 Your parents will get over it, you're in college—they know you have no sense of real money management, right? But instead of sending your parents into cardiac arrest, prove to them that you actually learned something in Economics 101: You can turn your iPhone into a true investment. Here are some tips and free iPhone applications that can help every college student save some money this semester.
Save on Food
Let's face it, eating out at the local McDonalds everyday does some damage to both your waist line and your wallet. Put down the Big Mac and buy yourself some groceries. Making your own lunch and dinner is not only healthier, but also cheaper. Quick tips—remember to never go to the grocery store hungry. Make a list of the items you need and give yourself a budget. And don't be afraid to buy generic food items or use coupons. Economy Shopping Lite (EcoShop) is a great application that can do all these things, helping you stay organized and in turn save you money on your grocery bill. This convenient app also stores the price and the location that you purchased each item from—so you're reminded where to get some of the cheapest food items. Your turn to buy the milk? This app also automatically sorts your shopping list by the 'date of last purchase,' so it reminds you when you are running low on an item. Maybe buying that $15-organic sushi rice wasn't the best purchase after all? The best part of this app is that it composes a chart of your monthly grocery bill, so you can see where you're spending most of your money and in-turn where you should cut back.
Save on Gas
Sure, driving to school every day might be a little bit more convenient but it's also a money guzzler. Take the bus instead. It'll save you the hassle of worrying about finding a parking spot, you don't have to drive in the morning traffic (someone else is doing it for you), you can take a short snooze on your way to class if you want and you'll be helping the environment. But if taking the bus is completely out of the question (maybe there is no direct route to your school) then you can at least save on gas. Cheap Gas is an application that allows you to search for the cheapest gas in your area. This is how it works: simply enter your zip code and a list of nearby gas stations and their prices are instantly displayed. It might only save you a few bucks at a time, but any little thing counts.
Save on Books
Buying books can sometimes cost as much as two month's rent. If you're one of those people who has to have the touch and the feel of a real book, remember to buy them used and resell them back to the bookstore after you're done with them. At most schools, during finals are when you'll get most of your money back. But if you're not a fan of carrying a heavy book bag, then try Stanza. This e-reader application allows you to have access to more than 40,000 free books and works, not to mention that you can download some textbooks and literary articles for just a fraction of the price, saving you a bundle.



This guest post is contributed by Roger Elmore, who writes on the topics of hospitality management schools.
Please subscribe to my blog using the RSS link or email updates and follow me on Twitter.
If you enjoyed this post please click on one of the icons below and share the love.