This is a guest post by Elysabeth Teeko . If you want to guest post on this blog, click here to get more information.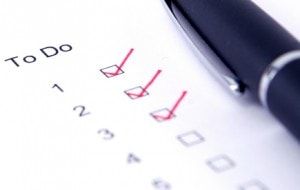 Take life by the horns in your twenties! Now is the time to live with gusto and have no regrets. Take advantage of your youth, energy, and zest for life. Doing things the right way early in life can set you up for your later years.
Here is a list of 25 things to do before turning 25.
Lifestyle
1. Eat healthy to stay healthy. Learn how to eat right now so you can still be kickin' in your later years.
2. Do yoga. Yoga keeps your body resilient, and helps prevent injury.
3. Simplify, simplify, simplify. Avoid letting clutter and unnecessary junk enter your life.
4. Learn to cook. You'll save money on takeout, and you'll eat better too.
5. Move your body every day. Get up and stretch, or go for a walk every hour or two.
Recreation
6. Learn a new sport every year. Try extreme sports like mountain biking, kayaking or a team sport you have always wanted to play.
7. Get outdoors…and stay out! Studies show that young people who develop a passion for the outdoors will be lifelong devotees.
8. Do something creative every week. Having a creative outlet reduces stress and keeps the mind nimble.
9. Teach someone else a sport you love. It will help you improve, and keep you playing.
10. Read, read, read. Anything you can get your hands on.
Travel
11. See the world. Experiencing cultures different from your own broadens your horizons and opens up doors you never knew even existed.
12. See the third world. It will challenge you in ways you can't imagine, and will open your mind and teach you compassion.
13. Learn a second, third, or fourth language. It's fun, and you'll have a lifelong excuse to travel.
14. Take a volunteer vacation. Help a non-profit organization build a school, assist in a clinic, or provide disaster relief.
15. Share your travel experiences. Write a travel blog, and inspire other young people to see the world.
Education
16. Get a college degree. Even if it's a two-year degree. Before that, though, get a high school diploma or GED.
17. Study abroad. This is a life-changing experience that no one should miss!
18. Keep learning. Take community education classes, and work hard to nurture a curious mind.
19. Teach a class. Help someone else improve their life by sharing your valuable skills.
20. Postpone graduate school. Give yourself time to figure it out; school will always be there.
Career/Finance
21. Find a job you love, working with people you love even more. Even if it means less pay, you'll be happier in the long run.
22. Avoid credit card debt. It can ruin your life, so don't be tempted to live outside of your means.
23. Don't work yourself to the bone. You won't get ahead that much, and you'll miss out on the best years of your life!
24. Try working for yourself or freelancing. Freedom and flexibility are the keys to long-term career happiness.
And finally
25. Follow your heart! In everything from love, to your job, your money, and your free time, let your passions guide you. Learning how to live life to its fullest now will ensure happiness and success down the road. You'll also be more comfortable in your own skin, because you took the time to get to know yourself at a young age.
If you work on these things to do before the age of 25 you'll certainly get off on the right foot for the rest of your life!
Elysabeth Teeko loves all things technology. When she's not posting about tech, she loves to write about anything home and pet related. Follow her on
Twitter
.
Please subscribe to my blog using the RSS link or email updates,follow me on Twitter, or on Pinterest.
If you enjoyed this post please click on one of the icons below and share the love.