(This post is the second in a series of starting an online PLR business venture.)
If you have read my previous post, I recently started my first online business venture selling PLR articles.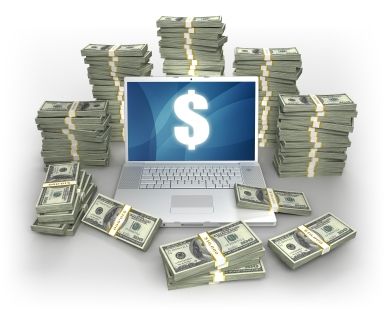 Granted, this business venture is still a work-in-progress as I am adding to my PLR articles on a regular basis. But I am making some sales which is very exciting for someone who had never sold anything online other than my freelance writing services.
As I mentioned in the first article in this series, I was turned onto the PLR business through another blogger who I had been following for a while. She had been posting her earnings on her site every month and I was dumbfounded at how much she was making selling PLR articles as well as affiliate earnings she was making through other sites. I am always looking to supplement my regular monthly income as I have one daughter in college and another who will be in a couple of years, so this sounded intriguing to me. She also mentioned in one of her blog posts that she purchased Tiffany Dow's PLR ATM Course which is basically a series of videos which, step by step, breaks down how to start a PLR business. So I took the plunge and bought the course and haven't looked back. So let's get to the gist of this article which is the infrastructure that is needed to start an online business selling PLR.
Get yourself an appropriate domain name
Purchasing an appropriate domain name is a big factor when it comes to starting any online business. I came up with TotallyPLR because there was some synergy between the name of this blog site, TotallyUniqueLife, and the name TotallyPLR. I also decided to buy up all of the other common extensions of the TotallyPLR domain name because, for a small fee, it is smart to protect yourself from others who may want to copy your business by using one of the other common extensions.
Set up a WordPress Site
If you are a blogger then you know what this entails. But, if you aren't, there are a lot of books that can show you how to set up a WordPress site. Obviously, you could use other blogging platforms but for my blogging needs WordPress is the way to go. I actually started this blog on a platform called SquareSpace but moved it over to WordPress after about 6 months. I loved SquareSpace but the WordPress community is too vast and the support is everywhere. I am happy I made the switch. The reason for setting up a WordPress site is so that for each PLR pack you create, you simply create a blog post detailing the titles of each article in the pack. You can then set up different categories and subcategories that apply to the topics you write about and tag the posts to those categories. That will allow you to set up a Categories widget in your sidebar which will display all of your PLR packs in their proper categories. At the same time you can also set up a Search Widget so that your potential customers can search for specific topics.
Purchase an Email Marketing Software
With any online business you need to be able to create signup forms and maintain a list of your customers and potential customers. One such software that allows this functionality is AWeber Email Marketing Software. This software requires a monthly fee but you simply need to be able to manage your lists and this software is easy to use and the support is excellent. Some of its other features are autoresponder followup and performance tracking. I have only cracked the surface of the features of AWeber and I'm hoping to utilize all of those features in the coming months.
Purchase a Shopping Cart Software
With any online PLR store you have to allow your customers the ability to peruse your store and securely purchase and download your products. DLGuard allows me to set up my different products, in this case PLR packs, tag an appropriate image to each
product, add them to proper categories, and add them to my store's shopping cart. With this software an end customer can easily purchase and download your PLR packs in a secure environment.
As far as the infrastructure is concerned, these are the main building blocks of your business. Without any one of them, your business simply is not complete.
Please look forward to my next article which will speak to content which is what a PLR business is all about. My next blog post will be entitled: Creating content for a PLR site.
Please subscribe to my blog using the RSS link or email updates,follow me on Twitter, or on Pinterest.
If you enjoyed this post please click on one of the icons below and share the love.