OK, so I started this blog, Totally Unique Life, in July of 2009. I didn't create this blog to make money but, always in the back of my mind, I was hoping that someday I would be able to make some money online.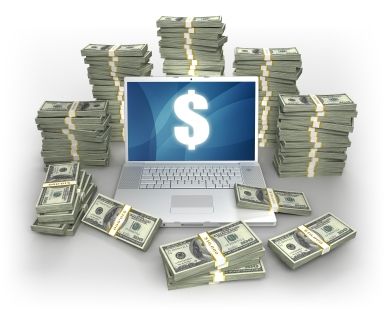 Fortunately I've had, and continue to have, a paying gig at WorkAwesome as a freelance writer. Since I also have a full-time day job as a software developer, my time is limited as far as freelance writing is concerned. So I've always been on the lookout for an online venture where I could utilize my writing skills and possibly make passive income. Passive income simply refers to making money while you are not actively working. In other words, when I am at work 40+ hours per week, I am paid a salary for those hours. This would be considered active income. Passive income would be income that I acquire while I am not actively working.
Obviously, passive income sounded intriguing to me. Being able to actually make money while I was on vacation,
sleeping, or doing anything I please sounded really exciting. Easier said than done, right? Damn straight. Then I started hearing about selling PLR articles. PLR stands for Private Label Rights and what it really entails is writing articles on any topic under the sun and selling them to internet marketers, blog owners, or anyone else who needs online content. The buyers can place their names on the articles and place them on their websites. I had heard about this type of online business from another blog owner who decided to launch this type of business. On her website I learned about an online course that taught people how to sell PLR articles. So I took a chance and purchased Tiffany Dow's PLR ATM Course. I took the time and watched all of the online videos and decided to take the plunge.
I created a new blog site called TotallyPLR which is my online business. (Feel free to sign up for my mailing list. You'll be notified automatically of any new PLR packs that I create.) On TotallyPLR, each blog post simply represents each PLR pack that I create.

Each post lists the titles of each article that I create and allows the potential buyer to click on a link which will bring them into my shopping cart for purchase. Selling PLR requires the business owner to set up
the appropriate infrastructure in order to do business online.
If you are intrigued by the idea of selling PLR articles online, please stay tuned for my followup articles. This topic is much too complicated to talk about everything in one post. Please look forward to my next article which will speak to the infrastructure used to create an online business selling PLR articles. My next blog post will be entitled: The infrastructure of an online PLR business.
Please subscribe to my blog using the RSS link or email updates,follow me on Twitter, or on Pinterest.
If you enjoyed this post please click on one of the icons below and share the love.