(This is the fourth and final post in a series of starting an online PLR business venture.)
Marketing. This is a word that anyone who is trying to sell any service or product should, and must, become familiar with. Being a novice at selling anything online, I certainly had to educate myself on marketing my PLR store. To start with, the best way to market your online presence is to do whatever you can to get your site ranked high in the search engines. This is where the acronym SEO comes into play. SEO stands for Search Engine Optimization.
SEO and PLR
This is another area of online expertise of which I am educating myself rapidly.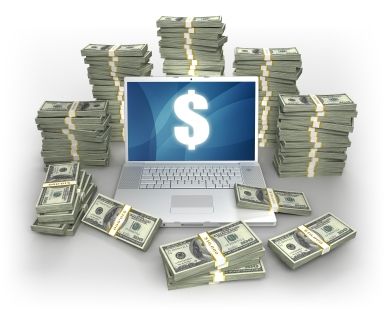 SEO has everything to do with keywords. When someone does a Google search on a particular keyword or keyword phrase, your goal is to get yourself on the first page of the search results. If you are on the first page then, chances are, you will get traffic to your site before a website that is referenced on the second page of search results. The higher up you are in the search results the better your chances of selling your product or service which is advertised on your site.
Now this post is certainly not about how to optimize your site but there are a few things that you should know about Search Engine Optimization. If your site is all about selling PLR then you certainly want to include the keyword PLR within each of your pages. On my site each blog post represents a pack of PLR articles. Therefore, in each post, I certainly want to include the keyword PLR in the least in the first paragraph and in the last paragraph. One thing that I have learned is that you will be penalized by the search engines if you artificially stuff each post with a particular keyword or keyword phrase. So overpopulating each post with your keyword of choice will not help you. You also want to make sure that your keyword flows grammatically well in your article. This makes a difference. There are a lot of other factors that affect how well you will rank in the search engines. One is that searchbots, automated programs which crawl the web, only will be able to read text, not images. So, if you flood your website with images and flash animation you're not helping yourself in the search engines. Read up on SEO and you'll find many other factors that could affect how well you will rank in the search engines.
Using an existing blog to promote your PLR store
Fortunately, I have an existing blog, which is the one you are currently reading. I can talk about my PLR store on my blog and provide links to it. This is one method of telling the world that my PLR store exists. But, to be honest, my audience does not typically consist of internet marketers who are the type of people who would want to pay for my PLR. Granted, I have gotten some sales organically through people reading my blog posts, but not a lot. There are certainly better ways.
Twitter
Twitter is great when you want to tell your followers if you have a new blog post. It's also great to advertise a new eBook you want to sell or perhaps a new PLR pack that you just added to your online store. Since each of my PLR packs is represented as a new blog post on my PLR site, a new Twitter post will be automatically generated when the post is published. And if I there are internet marketers that follow me, they will be notified of a new PLR pack.
aWeber Broadcast email
As I mentioned in previous posts about my PLR store, you simply need to buy software such as AWeber Email Marketing Software. As they say in Marketing, the list is everything. aWeber allows you to create web forms which you can place on your PLR store site that will allow users to sign up for your list and give you suggestions on what type of PLR that they are interested in purchasing. It will also allow you to broadcast email messages to your list whenever you create any new PLR packs. Believe me, you need this type of software if you want to be successful selling anything online.
Warrior Forum
The Warrior Internet Marketing Forum is a forum that you can join which is related to everything marketing. Tiffany Dow talks a lot about the Warrior Forum in her PLR ATM Course which I purchased and still refer to today. If you want to get your name and your online business out there, the Warrior Forum is the place for you to be. And when you are ready to let the world know about your PLR store you will definitely want to have a WSO or Warrior Special Offer.

You can create a post where you introduce your PLR store and the appropriate links. Since it is a special offer forum you will have to give the members of the forum a great deal on your PLR or on whatever
your service or product you are selling. A lot of PLR sellers will give away a free PLR pack in hopes that the forum members will either sign up for your list or visit your store and buy some of the PLR article packs you are selling.
Marketing your PLR store requires some work. But, just like your blog, if you don't get your name out there no one will know that you exist.
Please subscribe to my blog using the RSS link or email updates,follow me on Twitter, or on Pinterest.
If you enjoyed this post please click on one of the icons below and share the love.