(This post is the third in a series of starting an online PLR business venture.)
If you have read my previous two posts in this series about creating an online PLR store, you know that I recently started my first online venture selling PLR articles.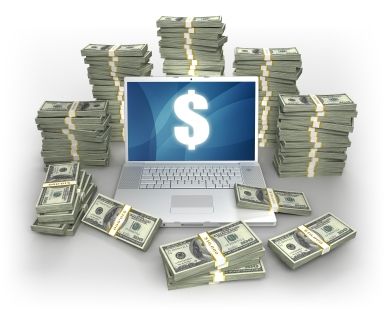 Just as a quick background, the PLR acronym stands for Private Label Rights. PLR articles are sold typically in packs of 5, 10, 20, or in basically any denomination. A buyer can use these articles as they please to provide content on their internet marketing site or blog. They can use the articles as-is or modify the content and place their own name on the article. Depending on the license that comes with the article packs, a buyer typically cannot resell the articles. Each article, typically 400-500 words, sells for roughly $1 each which is what makes it so attractive to the buyer.
How does the seller make any money if the articles are so cheap?
Volume! Some PLR sellers sell a limited number of article packs. What that means is that the seller agrees to only sell a certain number of the article packs. I decided to sell unlimited PLR article packs so that I can sell as many of them as I have buyers. Apart from potentially making a good amount of money from each pack I also don't have to keep track of how many packs of a particular category has already sold.
What topics are of interest to the buyers?
This is a really good question and it requires some research. If you have a marketing list then on the sign-up form there should be a place for the person signing up to put in topics that are of interest to them. This is the best way to know how to focus your writing because this is a potential buyer pretty much telling about the topics that they would purchase. Another way is to do a Google search on PLR and you will find a myriad of other PLR stores that sell articles on various topics. As I mentioned in my previous two articles, I purchased Tiffany Dow's PLR ATM Course and in that course she included a list of PLR categories that potential buyers had requested her to write about. She pretty much said that she didn't have the time to write about all of those topics so she was including the list with her course. It was very helpful to me because it gave me a flavor of what people would want to buy. Believe me, the list was incredibly long and the breadth of the topics was vast.
Who writes the articles?
Well that is your choice. I started my PLR store mainly because I love to write. I write about all different topics on this blog and I figured that maybe I could make some money writing about all different topics for my PLR store. But if you don't like to write or don't have the time to write, you certainly have other options. Maybe you just want to have a store but don't want to write the articles. You certainly can hire a ghost writer to write the articles for you for a fee. Perhaps you don't have a particular expertise in a certain area and would rather ask someone who does have that expertise to write the articles for you. This is certainly an option. Maybe you just want to build up a lot of inventory in a short amount of time and don't have time to do all the writing yourself. Obviously you want your PLR store to have a sufficient amount of PLR articles before you start to market it in a big way. Getting help to write the articles is an option but, remember, your store is your brand so you must choose your ghost writers wisely. You want to create top-notch content or your sales will suffer.
Content is everything with a PLR store. It is essentially the product that you are selling. If you write well and research your topics carefully, your name and brand will be represented well. And with positive recommendations will come more sales.
Please look forward to my next article which will speak to marketing. My next blog post will be entitled: Marketing your PLR store.
Please subscribe to my blog using the RSS link or email updates,follow me on Twitter, or on Pinterest.
If you enjoyed this post please click on one of the icons below and share the love.